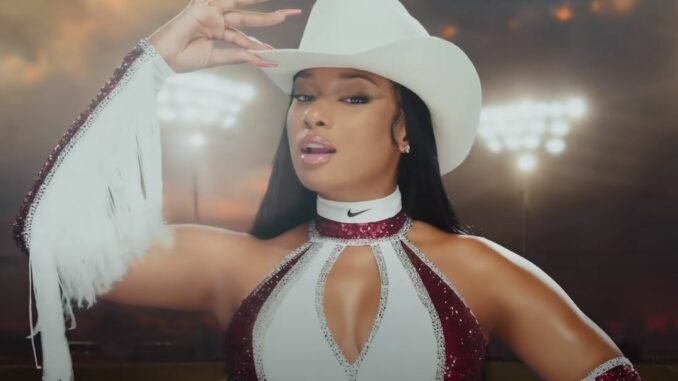 sheds light on her personal fitness journey and inspires fans to define sports in their own ways.
A successful tactic that Nike (NYSE:NKE -6.26%) uses to drive energy behind its brand is through collaborations and partnerships with some of the biggest cultural icons of our time, especially those who are moving the needle in the world of music. Some key players for the brand, especially in recent years, have been those like Travis Scott, Drake and Kendrick Lamar, and now the Beaverton-based imprint has tapped artist Megan Thee Stallion for its latest "Play New" campaign spot.
For this new initiative, "Hot Girl Meg" dives deeper into her fitness journey and encourages her fans to define sports in their own personal way. "Dance is my sport", she says. "Performing is my sport. Rapping is my sport. And if you think this don't take no work and no effort and no sweat, you're wrong." If you've ever witnessed the Houston-born rapper perform live or dance in the iconic "WAP" music video alongside Cardi B, then you'd realize that she always goes full out. And this applies when she's either delivering bars on the mic or dropping low to the ground for her dance moves.
In an effort to inspire her supporters to get up and active, she partnered with Nike trainer Tara Nicolas on a series of NTC workouts. "I like the fact that Hotties get to see me go through my struggle," Meg says. "It's realistic for you to want to give up. It's realistic for you to not want to eat this today. It's just really about discipline."
Recently, Megan Thee Stallion was also featured in one of Nike's campaigns for AMBUSH's Olympics initiative. Whether or not this means that we'll see collaborative products between the "Hot Girl Summer" singer or not still remains to be seen, but it's clear that the Swoosh is gradually making her a more visible brand ambassador.
For more news, Nike recently unveiled official images of the Dunk Low "Midas Gold" colorway.