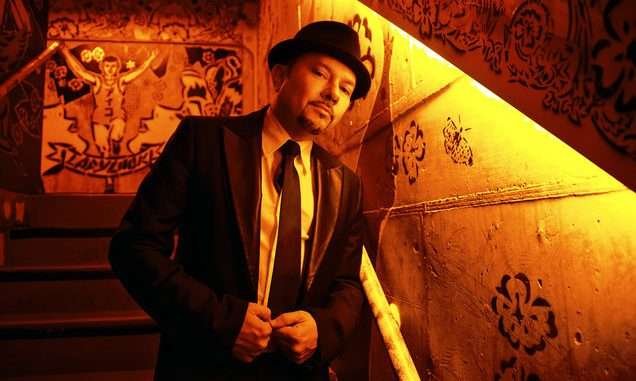 Louie Vega is nominated for a Grammy in the best dance/electronic album category for a recording that in itself is a celebration of both the house pioneer's career and his many collaborators.
"I'm honored to be nominated and I feel this album represents the whole scene," Vega tells Billboard from Ibiza, where, just after New Year's, he was firming up plans for a summer 2017 residency. "It was a wonderful project that brought together a lot of people from different genres and sounds of house music; they've all had a hand in making great records for all of us."
The list of 25 artists heard on Vega's 28-song set Starring…XXVIII includes Jocelyn Brown, Nick Monaco and Soul Clap, Josh Milan, gospel's 3 Winans Brothers and the Clark Sisters, Soul II Soul's Caron Wheeler and South African R&B and house star Bucie. The album kicks off with a remix of Funkadelic's "Ain't That Funkin' Kinda Hard on You."
"I created this album basically by traveling around the world," explains the legendary Bronx-bred DJ and producer, whose gigs have recently taken him to Italy, South Africa and Japan. "I would meet artists and different people who I may have worked with or may have not worked with. I think I've really kind of gone across the board, bringing in anything I've done in house music. Each song really takes it to a different place; each one has its thing."
Best known as one half of the duo Masters at Work (with Kenny "Dope" Gonzalez), who count the classic Nuyorican Soul as part of their prolific output. Vega mapped his own career on Starring…I, starting with some of his late '80s contemporaries. "I went way back to artists like Adeva," he says. "She's like the first queen of house music, who made records that crossed over onto the pop chart. She had retired and was living down south, and I pulled her back in."
Vega explains that the album marks a return to house for him after exploring world and jazz influences with his Elements of Life project, for which he performs with a live band that includes his wife, vocalist Anané, whi also appears on Starring. In 2013, Elements of Life released a double album on Fania, the seminal New York salsa label that brought the world the great singer Hector Lavoe, who was Vega's uncle.
"This new album came about because I wanted to do something dedicated to house music," Vega says. "It's a great time because the younger generation is influenced by the sound of the '90s house music. And there are lots of artists today — Black Coffee, Disclosure, the Martinez Brothers — who I'm collaborating with on a new project, that have also opened doors for this music to be broken out for the younger generation."
At 51, Vega maintains a following that keeps crowds coming to his Wednesday RootsNYC party at Manhattan's Cielo, and he drew 400,000 to a recent gig in South Africa.
"House music is like going to church — it touches you," he says. "There's something really magical about it that pulls you in, and you just want to keep learning more about it. There's a lot of interest coming from the younger kids today, so I'm pretty excited about what's happening."
Vega plans to play some shows when he travels to Los Angeles for the Grammys in February.
"We're spreading the foundation of this music," he comments, acknowledging his own complete devotion to music for more than three decades. "They are really positive songs. It's really bringing forth the spirit for you to feel good about yourself and where you are today. We need some of that."