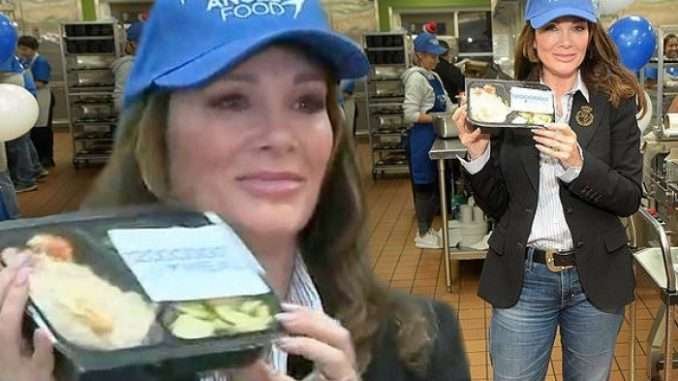 Project Angel Food cooks and delivers over 600,000 nutritious meals each year, free of charge, to the homes of men, women, and children affected by life-threatening illnesses. Our medically tailored meals and nutritional counseling services help chronically and terminally ill people throughout Los Angeles County who are too sick to shop or cook for themselves. Created in response to the HIV/AIDS epidemic, we expanded our mission in 2004 to help our neighbors who are struggling with the multiple challenges of hunger, isolation and their critical illness. Every week, we deliver to 12,000 meals to 1,400 people in need from Metro, South and East LA, to Pomona, La Mirada and Long Beach, and to the remote town of Antelope Valley. Since 1989, we have served over 11.5 million meals to more than 20,000 people.
Mission
Project Angel Food prepares and delivers healthy meals to feed people impacted by serious illness, bringing comfort and hope every day.
Vision
A world where every sick person is fed, nourished and loved.
Project Angel Food is 80% volunteer-driven and we simply could not do it without you.
Enjoy meeting other people while helping others? Like to cook? Whatever your interests, skills and talents may be, we have a volunteer opportunity for you!
Our devoted volunteers of all ages represent the diversity of Los Angeles. They are at the heart of all we do, so we pride ourselves on the strong sense of community among our volunteers and staff alike. We are all part of the Project Angel Food family.
Please sign up using one of the links below:
You can also email us at volunteers@angelfood.org or give us a call at 323.845.1816. We look forward to hearing from you!
https://www.angelfood.org/
Speaking with ET's Nischelle Turner, Vanderpump said she's focusing on the positive right now after not only leaving the show, but also moving on from the difficult year she's faced following the unexpected deaths of her brother, Mark, and mother, Jean.
"I've had a lot of negativity in my life over the last year and I really am trying to focus on the good that people can do and bring to the world," Vanderpump, 58, explained. "Losing my brother to suicide was very very difficult, my only sibling. I really floundered with that and sometimes, you just can't deal. Especially being a restaurateur, you're out in the public eye, and being on television, it was very difficult."
"Then, I just lost my mother a couple weeks ago. The funeral was last week, so I just came back from England. But that's life, and we all have to deal with loss in our life," she continued. "It's about moving forward and remembering the good times."
Vanderpump said that after her brother died last April, she experienced a "shift," and her perspective on life and who she surrounded herself with changed.
"At that time, I needed support and it wasn't there," she revealed. "I was busy. I was stretched in all directions — opening Tom Tom here [in L.A.], opening [Vanderpump Cocktail Garden] in Vegas, doing Vanderpump Rules, all those things while trying to deal with myself emotionally, kind of trying to heal."
"It just became very difficult and I just said, 'Oh, OK. That's enough,'" she continued, telling ET that when it came down to leaving RHOBH, she didn't "regret it at all."
"What I regret is the fact that my exit wasn't as positive as some of the wonderful moments I've had on the show," she clarified. "But sometimes it's just what life throws at you, isn't it?"
Andy Cohen has made it clear that the door is always open for Vanderpump if she decides she wants to come back, but Vanderpump told us that "it's too soon to even discuss that" right now.
"I've just kind of closed the door. Vanderpump Rules is going gangbusters and it's a wonderful show, and I really enjoy being an [executive producer] on that," she explained. "I love all of the kids, you know, watching them grow up and seeing them and helping them with their struggles. I just hope that I can be to them what I needed when I was struggling. Sometimes they need that support … I think in life we all screw up; we all make mistakes and how we learn from it [is what's important]."
"I wanna be really clear about this because there's a lot of negativity about this whole Housewives situation," she continued, "but I really had an amazing time. Bravo's been incredible to me, and I don't want to see them bashed for anything because it's given me an incredible platform to do wonderful things, and I'm very thankful for that."
While Vanderpump seems to be keeping her head up amid all the drama surrounding her exit, we had to get her thoughts about the cast recently calling her former co-star/friend, Kyle Richards, the real queen of the reality show.
"To me, that seems a little ridiculous, 'cause there shouldn't be a queen," Vanderpump said, telling ET that she hasn't watched anything from this season or the reunion. "It's an ensemble cast. If the audience chooses who they want to name a queen, then that's fine."
"I think the show was great when Kyle and I were great together, but she chose to change that and that's fine," she continued. "I would never have changed that, but that's done and this is now."
On Thursday, ahead of our interview, Vanderpump also volunteered in the Project Angel Food kitchen to prepare the charity's 12-millionth meal. The organization is a non-profit that provides meals for people in Los Angeles who are too sick to shop or cook for themselves.
"Can you believe it's been 12 million meals? I came to the organization, something like late 1989 when I first started," said Vanderpump, who has been a longtime supporter of the charity. "I think it's very important to do something for the community … it's the feel-good factor for me."
"I think it's such an honor, really," she added of getting the opportunity to serve the 12-millionth meal. "It's just a wonderful organization and I think to draw attention to it is something that I can do. It kind of relies on volunteers, so it's very important for people to get involved."
See more of ET's exclusive chat with Vanderpump below. The Real Housewives of Beverly Hills airs Tuesdays on Bravo.