R&B Singer-songwriter Jae Cabrera has been singing since the age of 5. And since he attempted to make his passion his living, he has experienced it all. From performing in a boy band to collaborating and writing material for big league productions by Kadis & Sean (G-Unit) and Dave Liang (The Shanghai Restoration Project, Carl Thomas). In between he has also found the time to sign with record labels, have singles on commercial radio, and record his debut EP. Now Jae has refocused his craft with the release of his new single, "Show Out", which sees him again collaborating with Angelo "Doc" Velasquez, and King Patrick at Crashdummies Music.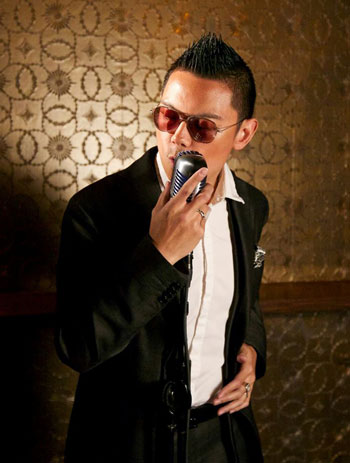 As a musician, music lover, and music collector, I can say, without reservation, that "Show Out" ranks with some of the most sincere, genuine, crossover R&B/Pop music. I've just listened to the single for about the tenth time and I am simply overwhelmed by what Jae Cabrera has brought to the table.
This is music for musicians, music for those who really appreciate the craft, yet also for those who simply enjoy music for the sake of being entertained. I won't go note by note, but the cut is a great expression of an amalgam of source styles – smooth crooning, edgy rap and a cutting edge electronic beat.
The song is a sultry, intoxicating groove with the kind of subtle production that is captivating to ears. Earthy, enchanting, uplifting, mesmerizing are only some of the words you could use to describe Jae Cabrera's vocal delivery. Jae's voice is indescribably sensual – bringing to mind quite a few other R&B singers.
He is one of the few R&B artists that have preserved the legacy of this music that has substance to it and is timeless. There is only a hand full of artists today who have this kind of talent and appeal to capture the ear of the very discriminating listener for good music – by keeping it commercially appealing with the sounds of today, but at the same time is carrying the torch for that classic sound, if you know what I mean.
Jae Cabrera's compositions are filled with tenderness and attentiveness to detail in words and music. "Show Out"  is a treasure to listen to repeatedly for days as this music feeds the mind, heart and spirit of the listener with awesome realizations in soft, sexy and romantic tones.
OFFICIAL LINKS: WEBSITE ► TWITTER ► INSTAGRAM ► FACEBOOK ► SOUNDCLOUD ► ITUNES ► AMAZON ► REVERBNATION ► YOUTUBE