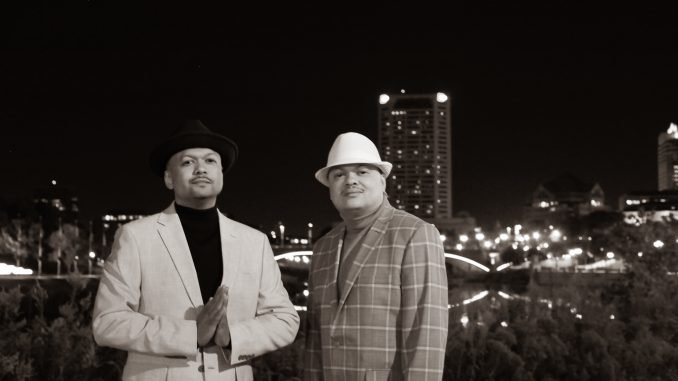 Ingram Street is a soulful duo made up of two brothers from Columbus, Ohio who got their start in the music industry by performing in talent shows for their family. They have since formed various vocal groups and downsized to the duo they are today. Their sound is laid back and heavily influenced by artists such as Maxwell, Debarge, and The Jacksons.
They have released several albums including their latest, "Escapism" which features popular songs like "Natural High" and "Euphoria." The brothers, Minquel and Woody, divide responsibilities equally and have a strong passion for creating and performing music that connects with their audience.
They have had the opportunity to perform with one of their musical influences, Mr. Phillip Ingram, and are excited to release their new remix album "Streetlights" in April, followed by more shows and an EP release of all new songs by the end of the year.
Keep an eye out for Ingram Street as they continue to make waves in the music industry. Visit their website at https://ingramstreetmusic.com for more information and upcoming events..
1. Tell us about your journey as Ingram Street?
We got started really young doing talent shows with our sisters for our family. Once we
got older, during out teenage years, we formed various vocal groups including
Combination and Up 2 Par and then we downsized to the duo we are today.
 2. What is the meaning behind your song "Natural High"
Natural High is a true love song about the feeling you get when you are with someone You are attracted to and the vibes you get when your around them just being in their Presence.
3. What are the musical influences for your song "Natural High?"
The song has a laid back soul vibe. Some of the influences I would say are Maxwell,
Debarge, and The Jacksons.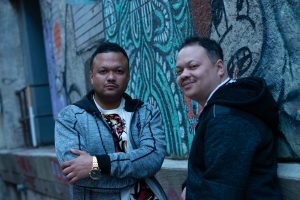 4. How do you divide the responsibilities of being in a band?
Since we are a duo, we split it down the middle, pretty much 50/50, from artistic to the business side of things.
5. What is your favorite song you have written?
Minquel "Don't Disturb This Groove" From our Escapism album.
Woody: for me I would have to say "Euphoria" also from our Escapism album.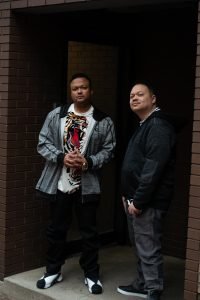 6. How do you feel when you perform in front of a live audience?
The energy I feel is amazing, it is almost euphoric and I love connecting in person with
The audience through the music.
7. What was your most memorable moment as a band?
Being able to do a virtual concert with one of our musical influences, Mr. Phillip
Ingram.
8. What is your favorite song by another artist?
Minquel: Too many to name, but if I had to go with one, I would say "Wildflower" by New Birth
Because it reminds me of my mom.
Woody: I agree there are so many. I will say "Sweet November" The Deele. I have always wanted to write a song like that.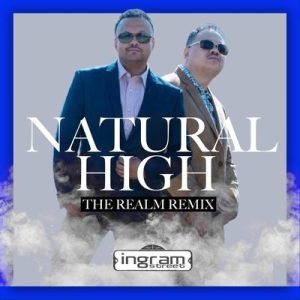 9. What was the first song you ever wrote and how does it compare to your new single?
The first song we ever wrote together where we got a positive response was a song
Called "I Saw You In My Dreams" Our mom lit up when she heard us sing it. We were in
Grade school when we wrote it so we didn't have the life experience we have now, but It was a ballad, just like "Natural High."
10. What is the process for you when coming up with music together?
Early on, we would come up with the lyrics and melody first and then have someone Put the music to what we came up with; however, we mostly receive tracks from Various producers and we will put the words and melody to the track if it speaks to us.
11. What does success look like?
Being able to do our music full time.
12. How do you want to grow as a musician this year?
Minquel-pick up where I left off on my bass guitar lessons and start piano.
Wo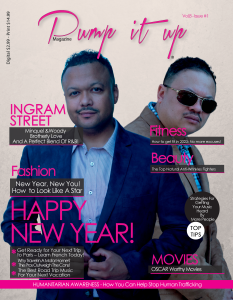 ody- using more intricate harmonies and vocal layers. I love harmonies as it brings music alive.
13. What is the best advice you have ever received from someone else about achieving your goals?
Surround yourself with people who believe in what you are doing and support you.
14. What's next for Ingram Street?
Our new remix album "Streetlights" which will include "Natural High." It should be out in April. More shows and an EP release of all new songs by year end.