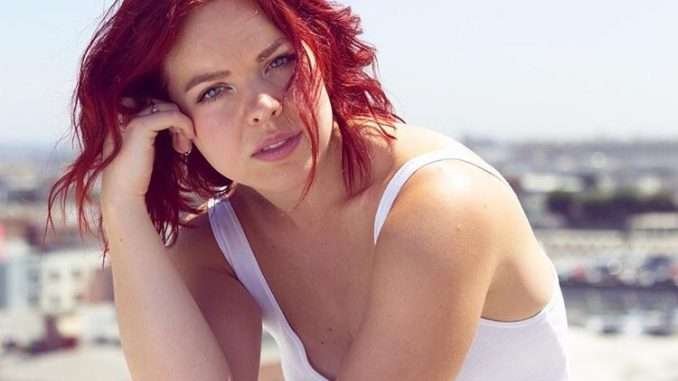 Singer/songwriter Drea was on a path to graduate school, but her passion for music intervened when she graduated with her Bachelor's degree in Women's Studies and returned home to Minneapolis, Minnesota. She began writing songs and decided to give herself a year to pursue music more than just as a hobby. Opportunities opened up for Drea as she found an LA producer to work with her; she became a co-host for Minneapolis' longest running cable show for local talent, and she started her own Hip-Hop dance classes and taught dance at several studios around town.
A year later, her apartment lease was up and Drea decided it was time to follow her childhood dreams of a music career. She packed up her belongings in her into a rundown Jeep, leaving behind family and friends, and drove 2,000 miles to Los Angeles, with no job, no place to live, and no connections there.
Drea worked behind the scenes at prominent recording studios and an indie music label in LA. In 2016, she released her debut EP, No Vacancy, produced by Raz Klinghoffer (a.k.a. artist Hamster) which garnered attention in Huffington Post, Impose Magazine, and several blogs, podcasts, and dance videos.  Drea also cast, choreographed, and co-directed the music video for the single off the EP,  "Take Me Home".
In 2017, she was invited by the Women's International Music Network to walk the red carpet at the She Rocks Awards.  On January 31, 2018 she launched her Reclaim Movement, a dance class that empowers women to reclaim ownership of their bodies from the trauma of sexual assault and abuse through music and movement.
On February 2, she released her new single, "Hometown" her first release since No Vacancy and it has picked up buzz by playlists and blogs around the world.
I recently had the opportunity to interview Drea about her new single, her Reclaim Movement, the making her music video, and much more.
Congratulations on the successful release of your new pop single, "Hometown"! Is this exciting single a preview of the direction your sophomore EP will take?   
The EP will definitely be more in the vein of "Hometown". Kayja, who produced the track, will be the producer on the rest of the project as well. Together, we will be focusing on continuing to blend exciting electronic elements with live musical instrumentation. Lyrically, this whole project will be much more honest and vulnerable, like "Hometown".
You released your debut EP No Vacancy in 2016. Can you explain the concept or theme and how you came up with it? 
"No Vacancy", the title track off the EP, was the first song I wrote for the project. My producer, Raz Klinghoffer, was creating a track while I wrote, and eventually, the words "No Vacancy" just popped into my head. Thus, the hook was born. I ran with the idea of someone being so right for you that no one else can compete for your thoughts or time or desires. I also threw in a sexual innuendo for fun, in saying "Got me filled up to capacity". Those sensual overtones can be seen throughout the EP, with female sexual liberation and expression being a big part of the record. "No Vacancy" was the strongest track conceptually, and with thousands of "No Vacancy" signs around Los Angeles, it was a great unintentional branding strategy that worked in the project's favor.
How did you meet Raz Klinghoffer who produced No Vacancy? 
I actually met Raz on Facebook. Raz had posted an inquiry looking for singers and songwriters in a Los Angeles producers group I was in. I responded, we met a few days later and started working together that day. This is just one example of why
I encourage artists to use social media to their best advantage.
Social media can become an unhealthy addiction and distraction that takes away from our lives, but it ultimately can be a powerful tool to network and put yourself out there. I met Kayja, who is now producing my second project, on Instagram. He found one of my cover videos, and sent me a message, and voila.
I've met two of the most talented producers I've had the pleasure of working with through social media.
I can hardly be mad at it.
You choreographed, cast, and co-directed your music video for your song "Take Me Home".  
Explain the process. 
The "Take Me Home" music video was a beast of a project, and one I'm so proud of. After months of interviewing and emailing various directors in LA, I finally got Devin Schiro on lock, and Devin brought Bryce Rankins to the table as co-director. Together, we began to formulate the concept for the video. I was fortunate to enlist dancers Tijae Dee and Jasmine Harlin as my backup dancers, and Richard Wang as my male lead. I choreographed the dance with the intention of showcasing female sexuality in a way that empowered us as women. As I developed the choreography and the wardrobe, I asked my dancers if they felt comfortable with what they were wearing and how they were being asked to move. I scouted locations myself and negotiated a great deal. After the shoot, I made sure to get the raw footage so I could sub in any edits I wanted after I was sent the first draft.
I encourage women to be as involved and as educated with every process of their career as possible, so they are never portrayed in a way they are not comfortable with.
Because of the sexual nature of "Take Me Home", it was essential for me as the artist and as the lead architect of this project to be completely involved and set the standard for how women would be represented in this video.
How did you feel to be invited to walk the red carpet with The Women's International Music Network for the 2017 She Rock Awards? 
It was an absolute thrill to walk the red carpet for the She Rocks Awards and to be able to celebrate so many inspiring women in the music industry. More importantly, I loved connecting with the organizers of the Women's International Music Network, and to connect with these amazing women who are working hard to create a platform to celebrate all that women are doing for music, behind the mic and behind the scenes.
What opportunities in music, television, and dance opened up for you in your hometown of Minneapolis after college?
I finished my Bachelor's in Women and Gender Studies in three years, so when I moved home, I was ahead of schedule. The first thing I did after I graduated was writing music. I decided that I would take the year to explore where my music would take me if I pursued it as more than a hobby. Once I made that decision, I met a producer from LA who worked with me on my first fully produced songs. Later that year, I was asked to be co-host of the longest running cable show in Minneapolis, TC Muzique, which showcases local musical talent. During this time, I started my own hip-hop dance classes DK Hip Hop and taught at several dance studios in the area.
How did the decision become clear to you to move to LA?  
Living in LA was a childhood dream, and while I worked on my music in Minnesota, the idea of moving to the entertainment capital of the world continued to grow. When my lease was up in Minneapolis, I had a decision to make: wait another year to get my ducks in a row, or pack all my things into my Jeep and drive. I was on the road the next day.
Explain your experience in working behind the scenes at an indie record label and prominent recording studios.
I learned a lot about the music industry by working behind the scenes.
Not only did I gain important knowledge into how music is produced and released, but my eyes were opened to just how difficult it can be to be respected as a woman in the music industry.
From the top on down, I experienced inappropriate comments and advances or was simply ignored as the only woman in the room. On the one hand, I felt I had to portray myself very sexually to gain any attention and favor at all. But then, when I was invited into sessions and meetings, it became clear that I wasn't there for my talent or input; I was there as a trophy, a pretty thing to look at. Shanell Petrino, the female founder of the indie label Flight Club Entertainment I worked for later on, told me one of the most important things of my career:
while it's okay to be sexy and to own my sexuality, as a woman in this industry, I must always carry myself in such a way that I am considered untouchable, and always command respect.
Your father, a pastor and former bandleader, and your mother, a piano teacher didn't want you to pursue a music career. What did they see as a future for you? 
I was headed straight for grad school. My parents wanted me to become a psychologist or a lawyer (my sister is currently in her last year at Harvard Law). That's what I wanted, too. After college, I was planning to apply for a Rhodes Scholarship to earn my Ph.D. and become an author and professor of Women's Studies. But music took over, and here I am. I don't regret my education in any way.
I think my Bachelor's has prepared me to look objectively at the problems women face in the music industry and empowered me to work to deconstruct many cultural norms that are still so toxic for women.
What is your background in dance and choreography?
I've been dancing since I was 4: ballet, jazz, tap, pointe. I started choreographing when I was in high school, where I was introduced to hip-hop dance on the dance team. I immediately fell in love. Dance is a love and coping mechanism that has been instrumental in my art and life.

You learned to play piano at age 5 and taught yourself the guitar at 14. What is your training in singing? 
I began taking voice lessons from a college professor in Minnesota when I was 14. Through her guidance, I won classical voice competitions and talent contests in Minnesota. I went to college on a vocal scholarship and sang in several vocal groups, including large choruses, a vocal jazz group, and a female acapella group.
How did you get involved with The Ladybugs Movement? 
It is a goal of mine as an artist to create a non-profit that benefits women around the world
I believed a good place to start would be with homeless women in LA. I did some research to see who was already working to bring feminine hygiene products to homeless women in Los Angeles, something I knew to be one of the greatest challenges for this population, and The Ladybugs Movement was one of the only organizations to pop up. They happened to be running an event the next weekend, so I went, met with founder Crystal Arellano, and a few weeks later was invited to be on the board! The University of Southern California is currently running a hygiene product drive for us this month, so we are in the process of planning our next volunteer event.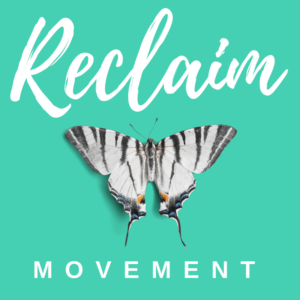 On January 31, 2018, you launched Reclaim Movement, a dance class that works to empower survivors of sexual assault and abuse to reclaim ownership of their bodies through music and movement.  Can you tell us more about it and how to get involved? 
I am a survivor of sexual assault, so I know first-hand how important it is to have a safe, female-centric space to process and thrive after such an event. Our bodies carry all sorts of trauma, from assault and abuse, to stress from our daily responsibilities and emotional baggage from our relationships. Movement and music are great aids in releasing this negative energy from our bodies and can be hugely useful in the healing process. I wanted to create a space where women felt empowered to reclaim ownership of their bodies from these types of stressors. The classes are open-level; we've had everyone from professional dancers to first timers enjoy the class. All events are up on Facebook (facebook.com/reclaimmvmt) and posted on Instagram (@reclaimmvmt).
How do you think women in the indie music industry can be encouraged and supported?
First and foremost, it's important that we support each other. Buy each other's music. Go to each other's shows. Post about each other on our social media channels.
I also think mentorship is really important and can help younger artists navigate the ever-changing landscape of the indie music world.
What advice would you give to women interested in pursuing or currently pursuing a career in music?
Know yourself, and don't be afraid to say "no". If it doesn't feel right, if it feels like you're compromising or like you may not be 100% safe or respected in a situation, leave it. A better opportunity will always come to you.
Your talent speaks for itself, and you do not need to bow down to the music industry's standards of sexualizing and preying on women who are pursuing their dreams.
What are your tour or gig plans for 2018?
As I'm in the studio working on my second project, there will be pop up shows in and around LA. There are plans formulating for after the EP release, but mum's the word for now!  On February 23, I have a show with Pen and Pad — a curated night of artists and music put on by Alternative Entertainment. 
What projects do you have planned for 2018 besides your sophomore EP?
I plan to continue working with Reclaim Movement and The Ladybugs Movement and to improve myself as a musician, producer, writer, and human. There are a lot of things I want to learn and master, even outside the arts, so I'm just working to use this time that I've been given to the best of my ability. I want to continue to support women, especially women in music, to a higher degree and to use my voice to start important conversations that provoke necessary change in our industry and in our society.
Thank you for the opportunity to interview you!
Grab your copy of "Hometown" on iTunes
Follow Drea on Social Media:
Instagram: @dreaxmusic
Facebook: dreaxmusic
Get updates on her website www.dreaxmusic.com
Check out Drea's YouTube Channel
For More Information on the ReclaimMovement:
Facebook: reclaimmvmt
Instagram: @reclaimmvmt
For More Information on The Lady Bugs Movement:
The Lady Bugs Movement (website)
Facebook: theladybugsmovement
Instagram: @theladybugsmovement