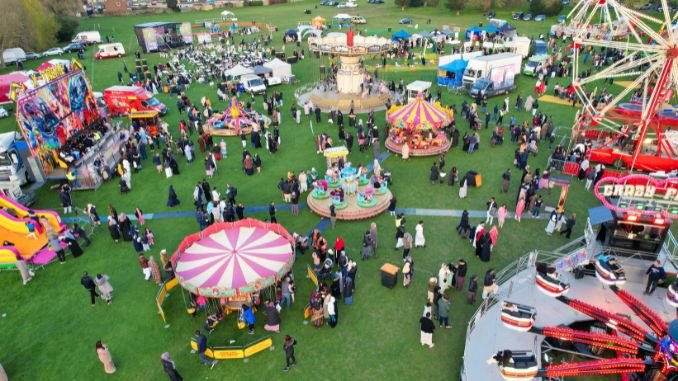 By: Altaf Shah
Organize a fun and exciting fundraiser carnival with these helpful tips. You'll raise plenty of money, and everyone will have a blast. Talk about success!
Where can people ride great rides, eat excellent funnel cake, and win epic prizes? That's right…a carnival! These places are the ultimate playground for kids and adults, and they're a great attraction to raise money. Here's how to successfully organize a fundraiser carnival.
Recruit the Neighborhood
Organizing and planning a carnival isn't a one-person job. The smallest details could make or break the whole event, so recruit a solid team. Hire event planners, professionals, and plenty of volunteers.
You must hire skilled professionals to run the rides, but there are areas suitable for volunteers. Get the neighborhood to volunteer to run certain booths and prizes. Or they could sell tickets or direct traffic. You'll save more money with volunteers, and then you can donate that money to your fundraiser.
Secure the Vendors
Aside from the rides, you need entertainment and food vendors. Reach out to local businesses to see if some will volunteer their time. Entertainment booths, such as face-painting stations and petting zoos, are real crowd-pleasers.
Remember to contact a waste management company because you will need multiple dumpsters for the event. Place smaller trash cans throughout the event and then dispose of all the bags into the bigger bins. This strategy keeps the premises relatively clean.
Consider Little Kids and Big Kids
Carnivals are for more than the young crowds. After all, all adults have an inner child in them, and sometimes it takes the right attraction to bring that little kid out again. Have something for the little kids and the big kids.
Think about what used to appeal to adults when they were younger. What was popular during their age range? Bring back a fan favorite if you can.
Keep Prices Reasonable
Yes, you're trying to raise money, but that doesn't mean you should overcharge the rides, ticket sales, or food prices. High prices will turn a crowd away. It's the ultimate repellent. Keep the prices reasonable so that the crowd keeps coming.
Sell tickets for the games and offer inexpensive prizes. You save more money this way. Some attractions may require more tickets than others and a slight rise in prices, but it shouldn't be astronomical. Base the price on the attraction of the game and what it takes to construct and play.
Whatever your reason for needing to raise money doesn't matter. Organizing a fundraising carnival is a surefire way to succeed.