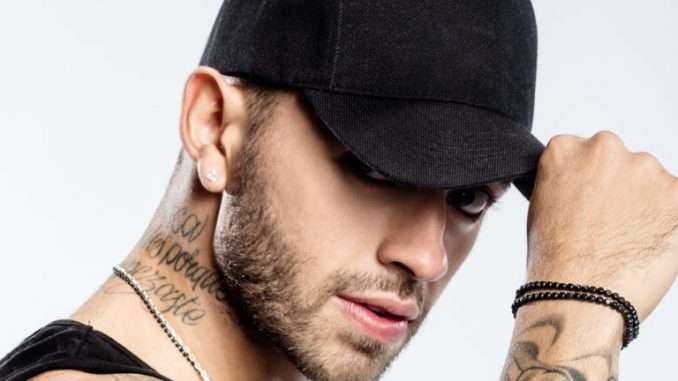 Following in the footsteps of his fellow countrymen, reggeaton artist Feid looks to establish his status as Colombia's next great musical export. We at the Young Folks had the great pleasure of interviewing Feid, regarding his most recent single Sígueme. Currently Sígueme sits at over four million views and climbing on YouTube.
Feid's inspiration when writing Sígueme, which is a play on social media meaning follow me. Was in an effort to talk about more serious romantic themes but in a casual way.
"We wanted to find a song where we can talk to a woman about something serious but done more casually so we used the name Sígueme …On social when you ask someone to follow you it's because something is going on between the two of you."
Now while the artist known as Feid may be an unknown to many. He has been a constant behind the scenes for some of latin music's most beloved artists such as J. Balvin, Reykon and Nacho. Case in point J. Balvin's own 2016 mega hit Ginza was co-written by Feid. While Reykon's own 2014 song Secretos was a song written exclusively by Feid himself.
"When Reykon took one of the songs that I wrote that I was going to release four years ago, called Puedo Ser…It was really cool because then I learned that I could write songs for other artists and connect with them that way."
Those connections would inevitably lead to a number of high profile artists appearing as features on Feid's songs. Songs such as 2017's 911 (Featuring Nacho) and 2014's Que Raro (Featuring J. Blavin). The addition of those artists certainly shined a greater spotlight on Feid. But in 2018, Feid is betting completely on himself with the release of Sigueme. So far that bet is proving to be a wise one.
Much of why Feid felt ready for such a jump in his solo career had to do with a vote of confidence given to him by his friend and fellow Colombian artist, Reykon.
"When I first started as an artist and released my first single he (Reykon) told me a very Colombian phrase that says 'Hagale pues mijo que usted puede'. Which is a way to give a vote of confidence to someone."
Filled with talent, votes of confidence and an incredibly sense of humbleness. Feid's future is as bright as ever.