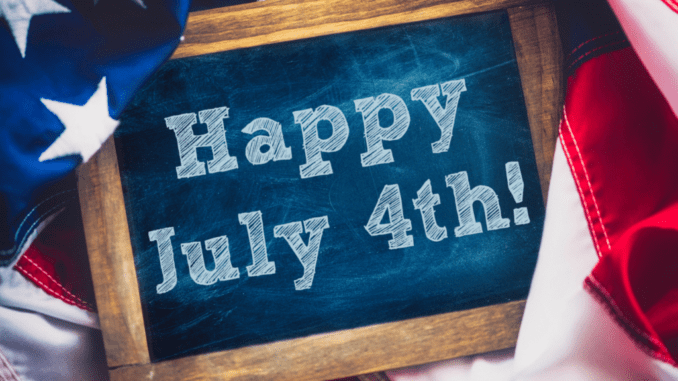 As the summer sun shines brightly, California residents eagerly anticipate the arrival of July 4th, a day that embodies the spirit of freedom and independence. California, known for its diverse landscapes and vibrant communities, offers a plethora of exciting events and celebrations to mark this patriotic occasion. Join us as we explore the best ways to experience July 4th in California, ensuring you make the most of this memorable holiday.
Spectacular Fireworks Displays:
No July 4th celebration would be complete without breathtaking fireworks displays illuminating the night sky. California hosts a variety of dazzling shows throughout the state, allowing residents and visitors to experience unforgettable moments of awe and wonder. Cities such as San Francisco, Los Angeles, and San Diego present grand fireworks extravaganzas, often set against stunning backdrops like the iconic Golden Gate Bridge or the majestic Pacific Ocean.
Beachside Barbecues and Picnics:
California's picturesque coastline provides an ideal setting for beachside barbecues and picnics. Grab your friends and family, pack a delicious spread, and head to one of California's many scenic beaches. Whether it's the sandy shores of Santa Monica, the pristine beauty of Laguna Beach, or the lively atmosphere of Venice Beach, you can enjoy a day of sun, surf, and mouthwatering food. Be sure to bring your favorite outdoor games and make lasting memories by the ocean.
Parades and Festivals:
Communities across California organize lively parades and festivals, showcasing their local pride and patriotic spirit. From the charming towns of Sonoma and Santa Barbara to the bustling metropolises of San Francisco and Los Angeles, these festive processions captivate audiences with colorful floats, marching bands, and joyful crowds. The Pasadena Rose Parade, held annually on January 1st, even features a special edition for July 4th, offering a unique spectacle of floral artistry and pageantry.
Family-Friendly Activities:
California is renowned for its family-friendly attractions, and July 4th presents an excellent opportunity to explore them. Theme parks such as Disneyland in Anaheim or Universal Studios Hollywood in Los Angeles often curate special Independence Day events, including patriotic parades, live entertainment, and, of course, breathtaking fireworks displays. Additionally, zoos, aquariums, and museums throughout the state offer educational and engaging experiences suitable for all ages.
Outdoor Adventures:
For nature enthusiasts, California's abundant national parks and scenic landscapes provide a chance to celebrate July 4th amidst breathtaking natural beauty. Embark on a hike in Yosemite National Park, take a dip in Lake Tahoe, or enjoy a scenic drive along the Pacific Coast Highway. As you revel in the splendor of California's outdoors, keep an eye out for local festivities, which may include live music performances, food stalls, and interactive activities.
July 4th in California offers an array of memorable experiences, from stunning fireworks displays to beachside barbecues, parades, family-friendly activities, and outdoor adventures. The Golden State's diverse communities come together to celebrate freedom, independence, and the joy of being part of this great nation. Whether you're a resident or a visitor, make sure to take advantage of the incredible events and festivities happening throughout California, ensuring a truly unforgettable July 4th celebration in the Golden State.