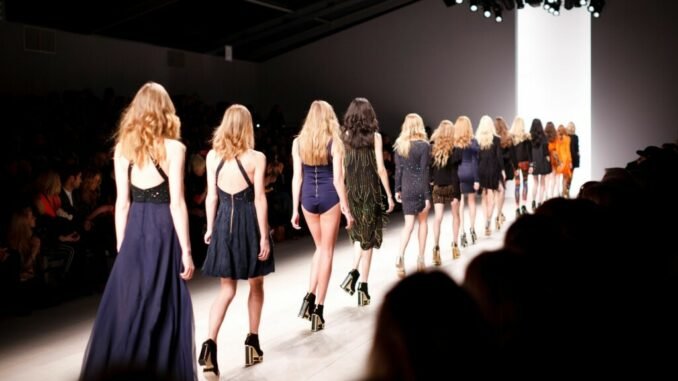 Are you looking for one of the most coveted tickets to Fashion Week's spanning the globe?  Now is your chance to experience what the general public only dreamed of.  Whether you are looking for Fashion Week Dates for a singular market, or more, you are in the right place.
---
FASHION WEEK
The SOCIETY's Fashion Week experience is built on merging the Fashion Industry with the leading concert touring production.  Through this business philosophy, The SOCIETY has grown to one of the major players within the Fashion Week Production Industry.  Whether you are a ticket holder looking for the seasons newest fashion, exclusive event invitations, or are a Fashion Designer looking to share your brand with the world by reaching new audiences, and benefitting from our multi-channel sales platform, the decision is easy.  After all, we do not just produce events, we produce once in a lifetime experiences.
FASHION TRADE SHOW
Leveraging our history as a company who likes to push the boundaries within the world of technology, and who is also a worldwide Production Company, it only made sense to add Fashion Trade Show to our repertoire, especially after our renowned success within the Fashion Week circuit.  What makes The SOCIETY's Fashion Trade Shows different has been our same business philosophy from the start, to leverage our strength within the industry, our B2C sales for all our exhibitors.  In addition, partnering within the same venue as our Fashion Weeks immediately puts our Fashion Trade Show on the map by simply using the large scale volume of attendee's we already have and simply spreading those through the Fashion Trade Show.  Whether you are an attendee, exhibitor, buyer, press, media, or sponsor, our Fashion Trade Show has not only scaled at an unheard of rate, however it has benefitted absolutely every single person that enters our events.
Read more https://thesocietyfashionweek.com/