Alyze Elyse – "U Got Me Trapped"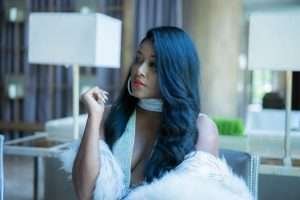 Alyze Elyse is a driven, passionate and charismatic singer, actress, entrepreneur and performer with a wide and eclectic twist. Her brand new single, "U Got Me Trapped," is an engaging, direct and unique track with a powerful flow and lots of energy. Through its memorable melodies and crisp production values, "U Got Me Trapped" stands out as the ultimate showcase of Alyze Elyse's talent and attitude.
One of the most amazing things about "U Got Me Trapped" as a single is certainly the stunning romanticism of the lyrics, which is timeless, yet modern at the same time. This is a love song at heart, but it is also incredibly complex and thought-provoking, going for a unique and diverse attitude that allows the artist to express herself in a very accomplished way.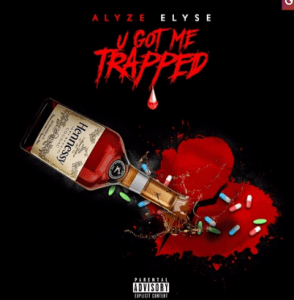 "U Got Me Trapped" is one of those songs that stands out on a 360 degree basis: it is not only about great lyrics or high production, but a combination of both, going for a win-win situation. This song is a stunning example of melody and lyrics working together to create something remarkable that lives up to the expectations of fans and listeners of all walks of life.
The beat of the song is steady and driven, yet thick and very rich, adding a lot of depth to the mix. The melodic elements and the beautiful synth tones have a refreshingly modern twist, but they also have an excellent "classic" vibe that echoes the best of pop and R&B. The vocals have a nice warmth, with a silky tone that feels smooth and direct. One of the best things about this song is undoubtedly the way the vocal tracks blend in with the rest of the tune, going for an outstanding chemistry…it was truly meant to be! As they say, "everything falls into place" with absolute perfection.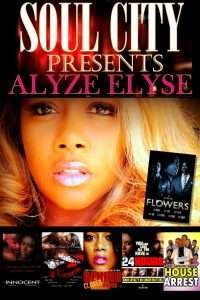 The song is particularly striking for the stunning vocal chops this singer showcases, as well as for its broad and wide ranging appeal! With an artist as accomplished as this one, you just can't go wrong!
Recently, Alyze also featured in her latest film, Flowers, marking one of her most accomplished cinematic endeavors to date. Available here.
Find out more about  Alyze Elyse's diverse world!
Alyze Elyse Will Be Our Cover Girl For October Edition !
Coming in 2018, her new album entitled : "After Midnight"