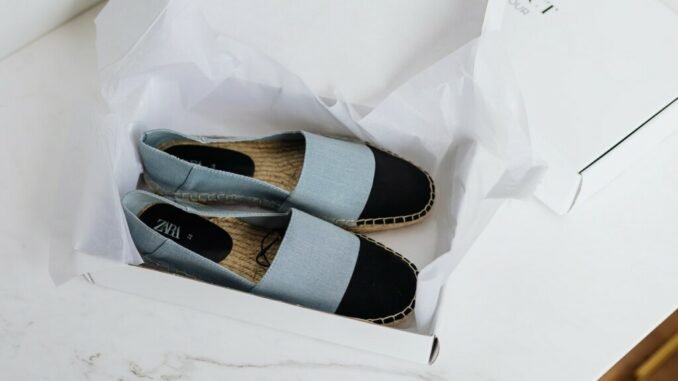 Image Credit: Photo by Karolina Grabowska from Pexels
Summer is finally here, and it's time to pack your closet with the perfect shoes for this season. Sure, you could always go for a pair of sandals or flip-flops, but what about something more interesting? Like wedges that give you an edge over everyone else? Whatever summer shoe style suits your fancy; we have five pairs that are worth checking out!
Nude Strappy Heels
Nude strappy heels are perfect for the warm weather because they go with everything. They also make your legs look longer, which always makes you feel better about yourself. 
Furthermore, these shoes come in various shades of brown, so there is something to match every skin tone. Finally, heels make your calves slim down and lengthen out your feet, and give you a better posture. 
Your Favorite Sandals
You don't want to buy a dull pair of sandals. Instead, consider a couple of slides or espadrilles or the upgraded SAS sandals. You can wear them with anything from jeans and a t-shirt to summer dresses. Plus, they're easy-going enough that you can wear them with your bathing suit should the mood strike. Finally, pair these shoes with a fresh pedicure for maximum effect.
Mules
Mule is Latin for shoe or boot, which means these beauties are an option when you don't want heels or sandals. They're perfect if you're going to dress your feet up when walking around all day long.
A classic pair of black ballet style mules will never go out of fashion. Moreover, metallic colors like gold make them more fashionable than ever this summer. However, if you want something with an edge then check out the studded version or faux fur trim options available now too!
Wedges
Wedges are perfect to wear with dresses and skirts so that you can show off your nice tan! Please don't wear them too long, and then give yourself some time in between wearing these bad boys!
Tied-Up Shoes 
Tied-up shoes are the perfect summer shoe. They're cute, comfortable, and light for the summer events you may be attending. In addition, there is no need to worry about slipping while walking in sandy areas because they have enough grip. Also, they are durable against all types of terrain, which makes them one versatile pair of footwear whether you are going to the beach, a walk in your neighborhood, or simply running some errands around town.
You can also wear these with jeans, shorts, skirts – anything goes as long as both pieces are compatible. Tie up shoes might sound like something straight out of the Jane Austen era but give them a try this summer, and you'll become obsessed. If possible get the silk tied-up shoes and you will never look back.
Conclusion
We've done our best to provide you with a list of the top summer shoes that are perfect for many occasions. We hope this post has been helpful, and we look forward to future ones. Feel free to comment or ask any questions below!