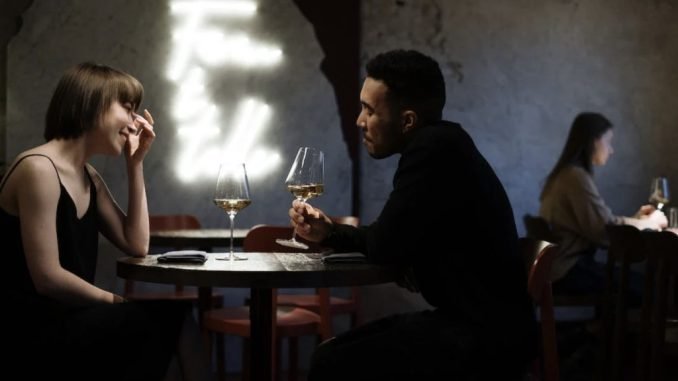 Photo by cottonbro studio from Pexels
You've probably had a few bad dates in your time and maybe even a few good ones, too. But if the dating world has taught us anything, it's that there are plenty of ways to have a great time on a date. Not everyone will be your perfect match, and that's perfectly okay.  But you need to make sure you're having fun! And if you're looking for inspiration on what to do on your next date night, look no further than these exciting date ideas! Whether you want something relaxing or want to get a little wild, there is something for everyone and every mood in between. So, keep reading for some great suggestions for your next date:
Plan a day trip
If you love nature and being outdoors, why not schedule a day trip on your next date? It could be visiting a nearby forest or going to a nearby beach or park to spend time amongst the natural sights. This could be a great way to relax, away from the daily grind of work and home life. Alternatively, you could head abroad to experience a different culture or lifestyle. You could even take a road trip and see various exciting sights through your car window.
Spend a relaxing evening at home
If you're looking for something a little more low-key and relaxed, why not schedule an evening at home? You don't have to go out and spend a fortune at a fancy restaurant to enjoy a nice evening indoors. Instead, you could spend time relaxing together, watching a movie, or doing something creative, like making a cake or a special dinner.  In this modern age, it's so easy to feel rushed and stressed out. Spending some time at home could be the perfect date night to help you unwind and relax before your next big day.
Take a hike
Another date idea for those who love the outdoors is going hiking.  Hiking is an activity that doesn't require you to be in a hurry.  You can take it at your own pace, making stops along the way to relax and make conversation.  If you and your date both enjoy the outdoors, it can be a great way to bond.  The beautiful views you can find from the top of the world's best hiking trails also make it worth it – you and your date can enjoy the view together as a memorable end to your date.
Go dancing
If you're looking for something both low-key and fun, why not try dancing on your next date night? Whether it's a boogie or line dancing class or going out for dinner and dancing at a local club, dancing could be a great way to enjoy a low-key date night.  Dancing also encourages a bond between you and your date as you both get into the same rhythm and learn to anticipate each other's moves.  
Go to a theme park
If you love theme parks, why not use this as the activity for your next date night?  This could mean visiting a nearby theme park and spending the day enjoying all the rides and different activities they have to offer.  You could also go to the smaller stalls with prizes and try to win your date a prize.
Go paintballing 
If you enjoy teaming up with your date and participating in an exciting activity together, why not try paintballing?  This adrenaline-inducing activity is the perfect way to get rid of any nerves, as you'll constantly be running around trying to hit your date with a paintball or avoid them hitting you! However, remember to stay well-covered up and wear old clothes because washing off the paint will be a nuisance after your date night is over.
Go to a music festival
If you love music and festivals, why not try something new and exciting on your next date night? Try a music festival, such as a country or folk festival. You can find music festivals around the world to visit, so if you want to turn this date into a much bigger trip, that is also a possibility.  This could give you more opportunities for your next date night, as you can spend the next day exploring the sights and activities in the area of the festival you've attended.
Plan an outdoor dinner and walk
One of the best date ideas is a dinner and a walk. You won't have to sit still and feel awkward, but you can walk and talk with your date instead.  You could have an outdoor dinner, for example, by buying street food, allowing you to look at different food stalls, and providing something interesting for you to experience. You could also have an outdoor picnic, where you can both bring food and show off your favorite foods.
Go on a bike ride or run together
If you love biking, or if you and your date want to get out on a bike ride together all summer, now is a great time to do it. You could even go tandem biking to encourage teamwork and become closer!  You could also go running together.  While running can be a great way to get to know your partner on a more general level, there are also several other benefits to running, including the fact that it can be great for your mental health.
Plan a romantic dinner date
Dinner dates are a great time to get to know your date on a more general level. You can talk about your day together and get to know each other better as a couple. This can be an excellent opportunity for you two to talk more about your lives, interests, and hopes for the future.
Go to a local comedy show
While this may not be the most exciting date night ever, it's worth exploring if you're looking for something low-pressure and low-stakes. Instead of trying to impress your date, you can just sit back, enjoy the show, and maybe try a few of your own jokes. Comedians, being in the public eye, are used to dealing with hecklers, which can make the experience more enjoyable.
Go to a sporting event together
Sports generally make for great dates because they allow you and your date to bond over something in common – like the team you support! Whether you go to a baseball game, a hockey game, or a soccer match, you can cheer on your team together and get wrapped up in the excitement of the game. There are plenty of options to choose from that are both exciting and accessible to everyone, including team sports and individual sports.
Visit an escape room together
Escape rooms are a relatively recent craze, but they're quickly becoming popular for couples and singles. The premise of an escape room is that you are locked inside a room with puzzles and clues. You have a set amount of time to find the key to unlock the door and escape the room. While the idea sounds like a lot of fun and something that might be stressful, it's actually an incredibly fun experience. The puzzles are often based on logic, so it's a great way to challenge your brain and learn new skills. Plus, it's a great way to spend quality time with your partner and build your relationship.
Take a cooking class together
Going on a date and learning a new skill? Yes, please. Couples looking to learn something new can take cooking classes together. From learning how to make a meal to learning more advanced cooking techniques, cooking classes are a great way to spend time together and learn something new that could become a long-term relationship tradition.
Go on a night out
If you're the type that believes a night out is the best thing to make you feel like alive, then this could be the best idea for you. Going out to a nightclub or disco is a popular date idea, and it's clear why; it is the perfect mix of casual and enjoyable!  Plus, you won't have to worry about an awkward silence between you and your date because nights out are one of the loudest, most hectic activities you could do for your date.
Stay in and play games
Games are a great way to have fun while building new skills with your partner. Whether you play cards or board games, or even sports like tennis or basketball, playing games together is a great way to get to know your partner better. Video games are also a fantastic idea in how they encourage cooperation while still letting you have fun. Games can also be a great way to build a shared vocabulary and vocabulary that both of you can use daily. If you're not particularly fond of physical activities, or you and your partner don't enjoy the same ones, you can explore many different games.
Conclusion
You don't have to let the pressures of the modern world get you down. Try to take things slow and enjoy the moment. Dating can be stressful, especially when you don't find the person that's meant for you, but remember to keep things in perspective. The important thing is to be happy and live each day to the fullest.