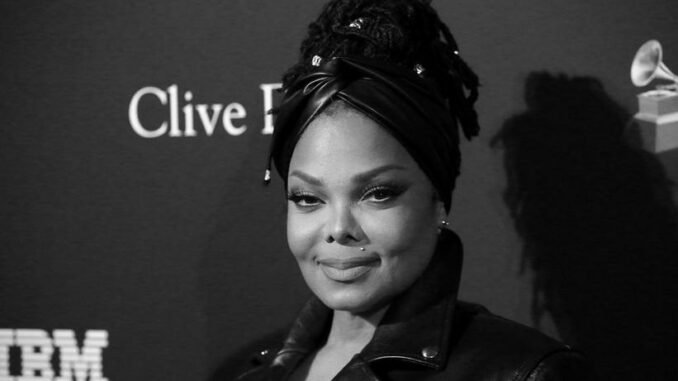 Janet Jackson
PHOTO: GABRIEL OLSEN/FILMMAGIC
On this episode of Black Sounds Beautiful, relive the record-breaking highs and mettle-testing lows of five-time GRAMMY winner Janet Jackson
Between selling over 100 million records and being the subject of one of the most controversial moments in pop culture history, Janet Jackson has experienced the highest highs and most crushing lows of the music industry. This episode of Black Sounds Beautiful takes a look at the music pioneer's decades-long journey.
Jackson has earned five GRAMMY wins throughout her prestigious career: Best Long Form Music Video (Rhythm Nation 1814), Best Rhythm and Blues Song ("That's the Way Love Goes"), Best Short Form Music Video ("Scream" and "Got 'til It's Gone") and Best Dance Recording ("All For You").
In the 40 years since her self-titled debut album and decades removed from her groundbreaking third and fourth releases — Control and Rhythm Nation 1814 — Jackson remains noteworthy and relevant. In late 2021, Hulu and the New York Times launched a documentary titled Malfunction: The Dressing Down of Janet Jackson, and in early 2022, A&E and Lifetime launched a four-hour self-titled docuseries.
Watch this episode of Black Sounds Beautiful to learn more about the 26-time GRAMMY nominee's one-of-a-kind career.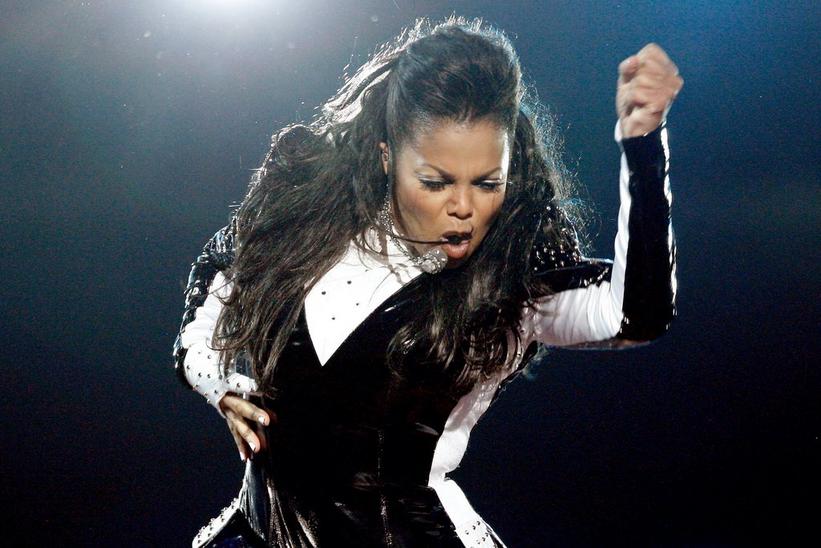 PHOTO: CHRISTOPHER POLK/GETTY IMAGES
Recordings By Janet Jackson, Louis Armstrong, Odetta & More Inducted Into The National Recording Registry
Selections by Albert King, Labelle, Connie Smith, Nas, Jackson Browne, Pat Metheny, Kermit the Frog and others have also been marked for federal preservation
GRAMMYS
/
MAR 24, 2021 – 07:37 PM
The Librarian of Congress Carla Haden has named 25 new inductees into the National Recording Registry of the Library of Congress. They include Janet Jackson's "Rhythm Nation 1814," Louis Armstrong's "When the Saints Go Marching In," Labelle's "Lady Marmalade," Nas' "Illmatic," Kool & the Gang's "Celebration," Kermit the Frog's "The Rainbow Connection" and more.
"The National Recording Registry will preserve our history through these vibrant recordings of music and voices that have reflected our humanity and shaped our culture from the past 143 years," Hayden said in a statement. "We received about 900 public nominations this year for recordings to add to the registry, and we welcome the public's input as the Library of Congress and its partners preserve the diverse sounds of history and culture."
The National Recording Preservation Board is an advisory board consisting of professional organizations and experts who aim to preserve important recorded sounds. The Recording Academy is involved on a voting level. The 25 new entries bring the number of musical titles on the registry to 575; the entire sound collection includes nearly 3 million titles. Check out the full list of new inductees below:
National Recording Registry Selections for 2020
Edison's "St. Louis tinfoil" recording (1878)

"Nikolina" — Hjalmar Peterson (1917) (single)

"Smyrneikos Balos" — Marika Papagika (1928) (single)

"When the Saints Go Marching In" — Louis Armstrong & his Orchestra (1938) (single)

Christmas Eve Broadcast–Franklin D. Roosevelt and Winston Churchill (December 24, 1941)

"The Guiding Light" — Nov. 22, 1945

"Odetta Sings Ballads and Blues" — Odetta (1957) (album)

"Lord, Keep Me Day by Day" — Albertina Walker and the Caravans (1959) (single)

Roger Maris hits his 61st homerun (October 1, 1961)

"Aida" — Leontyne Price, et.al. (1962) (album)

"Once a Day" — Connie Smith (1964) (single)

"Born Under a Bad Sign" — Albert King (1967) (album)

"Free to Be…You & Me" — Marlo Thomas and Friends (1972) (album)

"The Harder They Come" — Jimmy Cliff (1972) (album)

"Lady Marmalade" — Labelle (1974) (single)

"Late for the Sky" — Jackson Browne (1974) (album)

"Bright Size Life" — Pat Metheny (1976) (album)

"The Rainbow Connection" — Kermit the Frog (1979) (single)

"Celebration" — Kool & the Gang (1980) (single)

"Richard Strauss: Four Last Songs" — Jessye Norman (1983) (album)

"Janet Jackson's Rhythm Nation 1814" — Janet Jackson (1989) (album)

"Partners" — Flaco Jiménez (1992) (album)

"Somewhere Over the Rainbow"/"What A Wonderful World" — Israel Kamakawiwo'ole (1993) (single)

"Illmatic" — Nas (1994) (album)

"This American Life: The Giant Pool of Money" (May 9, 2008)
GRAMMYS
/
FEB 16, 2022 – 12:50 PM