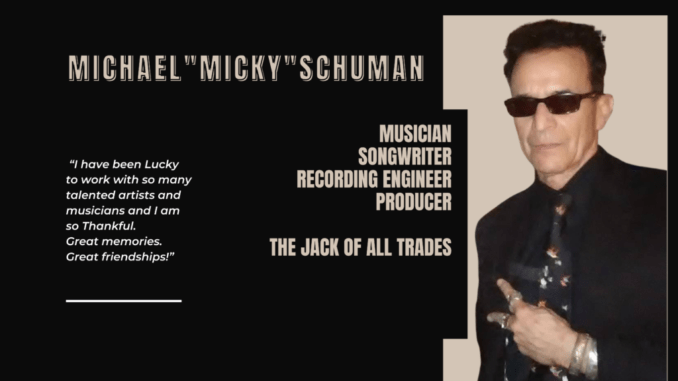 We, at Pump it up Magazine, had held an exclusive interview with Michael Schuman where Michael told us about his beginning in the music industry, and projects he currently be working on, a song he wrote about children and their empowerment, which involves a number of artists like Stevie Wonder and Paris Jackson!
1.    How did you get started in the music and entertainment industry.
Thank you for sharing a piece of my journey with your audience. Learning the drums from a Master like Chuck Flores of Professional Drums on Vine Street at 8 years old laid the foundation that would be the rest of my life. Already a violinist, I began playing the piano and writing music as well. I was only an 11 year-old kid performing at parties & dances with 16 year old band mates. It was magic! My passion for the art became everything to me the day the parents of our bandmate rented us space at the Electrovox Studios on Melrose to record live!
Wow, being in a real recording studio and hearing our music come to life at 12 had a permanent impact on who I ultimately became as an adult. I knew at that moment that this is where I belong… "this is my home. I could live here" I said to myself and bandmates. Yet, I just didn't believe that I could be a professional in the Music and Entertainment industry.  
I was going to be a lawyer… after being an Olympic Gymnast, of course… but I dreamed and continued learning  the craft I loved. But not everyone shared my enthusiasm… Bless their souls, while I was in high school my parents did their best to discourage me from being in the music biz by introducing me to professionals telling me how difficult a challenge it would be and success is a hard road that a very few realize. Legends like Ed Greene and Mack David at MGM Recording Studios on Fairfax and Melrose… next to my high school, which later became the infamous Cherokee Studios. The recording  studio itself;  the smell of the wood, the cork on the walls, the sounds, the vibe that echoed…. I needed no encore. This is where I need to be. That was it. I didn't know what "it' was… but I knew it.
2.    When did you know you wanted to be a recording engineer ?  
I'd love to tell you that it happened at a particular moment and that I somehow had a hand in my transformation, but truth be told, the evolution was as natural as the circle of life. Albeit, I was always fascinated with recording sounds and  it eventually evolved into coherent music. Once bitten by the "music bug" the rest of my life would be dedicated to the craft I loved. Ironically, or Destiny, my first job right out of High School I was at Fidelity Recorders on Yucca and Vine at the time. That's where I really cut my teeth as they say and where I met a number of successful artists including Alan Oday, Steven Bishop, Tony Peluso, Eden Ahbez,  and Mike and Brenda Sutton, who were just starting out. Mike Sutton (a.k.a. Michael B. Sutton is now C.E.O. of The Sound of L.A. first worked as my assistant before I recorded their first demos, and later the worldwide release of their projects.
Mike & Brenda enjoyed success at Motown Records as artists, writers, and producers. One of my fondest memories is working with them on two of Smokey Robinson's albums, as well as working with The Originals. I will never forget our very first recordings at Fidelity.
3.    How did the producing side of you come into play? 
Producing side of me was me… is me. Producing is the foundation on which artists build their dreams and create their world. I travelled the hallowed halls of the music industry in awe of the history before realizing that I build the platform which sets the stage where icons are made. I'm admittedly opinionated when I feel something musically works or doesn't. Although my collaborations with artists organically catapulted me into the role of a producer over solely an engineer.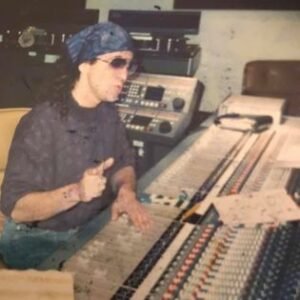 4.    What are some of the biggest differences you've seen in this business.
Music has evolved in a direction very few saw when I began. The way records are made today is fitting of the times. While live musicians were in a studio, compared to a  computer based recording of the song at home. Less Record labels. Little "artist development",  Albums vs Singles. Artists/Bands vs Products and Producers and "Beat Makers". Some of what I hear today is geared to the new generation of listeners. I think music has evolved with the times… and rightfully so. We had our genre of music that was befitting of our times, as it is now. I like some of the new songs, I hear. Some artists do have that special "It" factor.
In my day, the lyrics meant something to us, it spoke to my generation – no different than it does now to this generation. Many great new platforms are now accessible to anyone whose soul yearns for the sound of music… vs the grind of hoping one of the three labels ever notices you, much less greenlight the project. Reaching the masses and being compensated for hard work is a new horizon. And today,  the Producers and DJs are thought of as the new Artists.
5.    You've worked with some of greatest artists. Billy Preston, ABBA, The Jackson's,  Chaka Khan and many more , what was that like?
 I have been Lucky to work with so many talented artists and musicians and I am so Thankful. Great memories. Great friendships. Great music that still holds up today.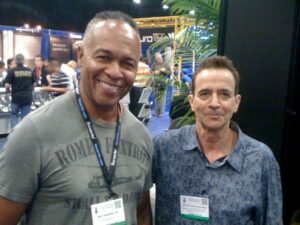 I didn't actually work with ABBA the 4 singers. But their band in Sweden, were like  a group of musicians here… very talented studio well known musicians whom played on  many albums. Like Toto. The albums I did in Sweden I love to this day.
6.    What would be the major reasons to go into a professional studio over a home-recording set-up?  
A few reasons….  If tracking with musicians, I  need a real studio where the artists can play comfortably together simultaneously, building that chemistry all great bands have… a missing ingredient in music today. I can record them with all of the tools I would need… a real room, a real analog console, many great choices of microphones, great outboard gear, good monitoring to hear what you are doing. Real Deal. Then go home and continue. If you are recording one instrument at a time, different discussion.  I do it all the time every day at home.
But there is Nothing like having live musicians playing together in a real studio, no matter what your end product is going to be. The vibe, and result of people playing together is another dimension.  I've been spoiled having worked in some of the greatest studios in the world, so when I can go in one, I do.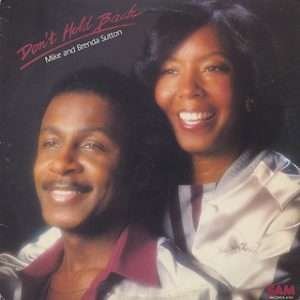 7.    How has technology changed from your early beginnings till now 
There was no digital from my early beginnings. No Saving. Editing was done with a Razor blade.  When I ran out of tracks at 7, I would bounce to track 8 and continue overdubbing to the other 7. We called it ping pong.  I learned within the greatest limitations, with no schooling, and that gave me the biggest education with no boundaries. The Langevin console Mike and Brenda Sutton and I worked on at Fidelity Recorders was an 8 channel console. To a 1 inch 8 track Ampex.  Then  later we got to have 24 tracks at a time. Then we could lock two machines together and have 48. Then digital world. The current song Im working on has over 200 stereo tracks.  I would need 3+ 72 input Neve or SSL consoles simultaneously to mix this song in an analog world. And I may do.
8.    In your opinion, what classifies as a good mix and a good master? 
 There are many good mixes out there, and well mastered. There are some lousy ones too.  (Not sure how that happens). It's really personal taste and everyone has an opinion. That said, sometimes a great mix and a well mastered track or song I  don't relate to lyrically, can move me.  Unless I really don't like the vocal. A good mix can  move me, I can hear it all and don't have to struggle to hear anything, especially lyrics, vocals. A good Master?  A Record?  A good Master has it all. Beginning with a good Song, (Lyric and Melody), a good vocal,  then a good arrangement, good production, good musical performances, good recording, good mixing, good Mastering.  That makes a Good Master.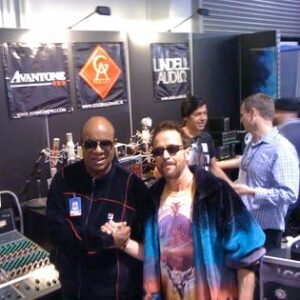 9.    What projects are you working on now?  
Currently I'm producing a song I wrote, that is very timely, and will involve a number of artists.  So far, the first two artists I have asked, Stevie Wonder and Paris Jackson, have both said yes.  Paul Jackson Jr is playing guitars, Nathan Watts, Stevie's bass player on bass, and growing. It's a universal message about children, and their empowerment.
Another song I was honored to write many years ago with hit songwriter Elliot Willensky (Michael Jackson, Whitney Houston, Jermaine Jackson, etc.), is just now featured in a new off Broadway musical about Elliot's life, featuring 18 of his greatest songs.
And, The album I'm currently Executive Producer on, is Cory Phillips and The Band of Light. Soulful R&B. Live musicians!
Finally,  I'm most excited about a new revolutionary mobile app coming soon, which will give all artists and everyone world wide a new platform, and new medium, new technology, a new audience and a new way to communicate. It's also an empowerment app of Identity and both personal & professional compatibility that will serve humanity.
Contact this amazingly talented star at MickyDelRey@gmail.com , or follow him at Facebook , Linkedin.
 Michael Schuman is also featured on Pump it up magazine April 2021,  Print/Digital edition! Order Today
✅ On the cover – SAINT JAIMZ – Interview with Saint Jaimz, entrepreneur, singer, and songwriter, an inspiring figure in the music industry!✅ Review: NFTS – Non Fungible Tokens Overtaking The Music Industry✅ Top Tips – How To Rapidly Grow Your Instagram✅ Beauty – Anti-Aging Trend – Led Therapy✅ Style – 90's Fashion is Back!✅ What You Need to Know About The Music Industry – Top Indie Artists✅ Must-Watch – Music Documentaries 2021✅…