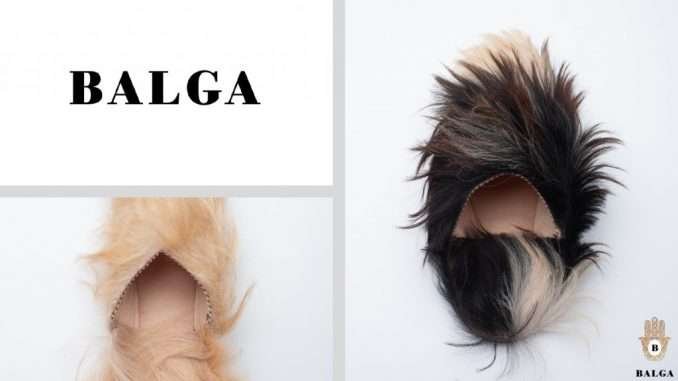 We have been introduced to fashion designer Huda Chay through her unique Morrocan inspired fashion brand "BALGA" –
Handmade Moroccan
fur shoes. Thus, we wanted to pick this creative genius's mind, and talk some more about her!
Let's find out about what drives and inspires young Moroccan fashion designer Huda Chay, through this interview.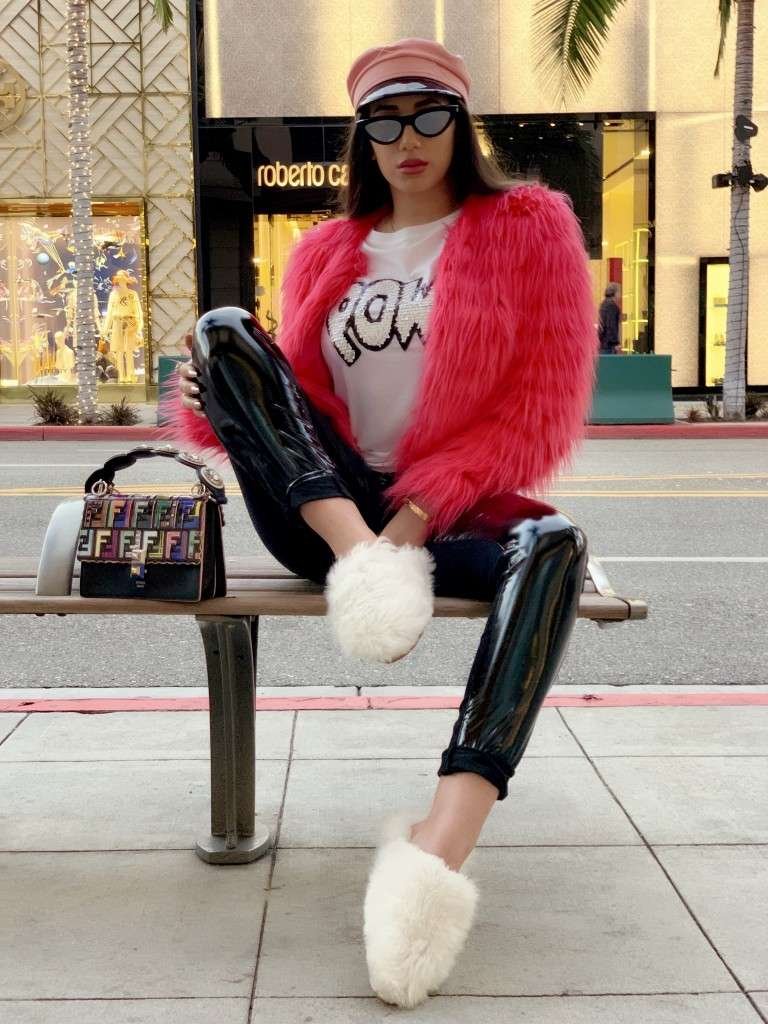 1. You now live and work in Los Angeles. What's your favorite part about being based there? 
First off, the weather haha. Also, Los Angeles is a city where people come to make their dreams come true. With so many diverse types of fashion that you see here, it's cool to be able to contribute my style and bring a little bit of Moroccan flavor to the mix.
2. How did you get into the whole shoe world and become a shoe designer?
I have always been drawn to fashion and design. My closet is full of clothes and shoes from all of the top designers. Since fashion has always been a passion of mine I wanted to figure out how to put my mark on the fashion world. 
3. How would you describe your brand?
BALGA is a brand for the bold. It's not just a shoe, it's a lifestyle. The design for our shoe takes root in traditional Moroccan culture infused with a modern look. The rich history of Morocco is stitched into each pair, taking you back hundreds of years. We create authentic handmade styles from Moroccan leather to ensure comfort. Each shoe style is produced in a limited amount to preserve their uniqueness.
4. What do you want men and women who wear your shoes to feel?
Our mission is to deliver confidence, style, and comfort all wrapped in one amazing shoe.
5. L.A. attracts and has a wide array of celebrities, do you think they will rock your fur slippers?
Absolutely! A lot of celebrities are on ground zero of a lot of fashion ideas and I choose to believe that once any of them see a pair they will want to be at the beginning of this trend.
6. Is social media important to your brand?
100% Social media is the perfect platform to launch new and great ideas and that is what I will be using it for. Our generation is completely engaged on social media and it is the best place to reach the most people possible.
7. What have been the biggest struggles on this journey?
The biggest struggle has been the beginning of getting the brand exposed. People always ask about them when they see you wearing the shoes but you have to figure out how to turn that interest into sales. I had to learn through trial and error but I think I have my formula to succeed now.
8. What would you like to achieve before the end of the year?
The goal is to open a BALGA store
9. What is your motto?
The easy road is made for followers. True leaders make their own. 
Instagram : @itsbalga
Facebook Page : BALGA
Personal Instagram: @hudachay
Facebook page : Huda Chay
Twitter : @hudachay
Snapchat  : Hudachay