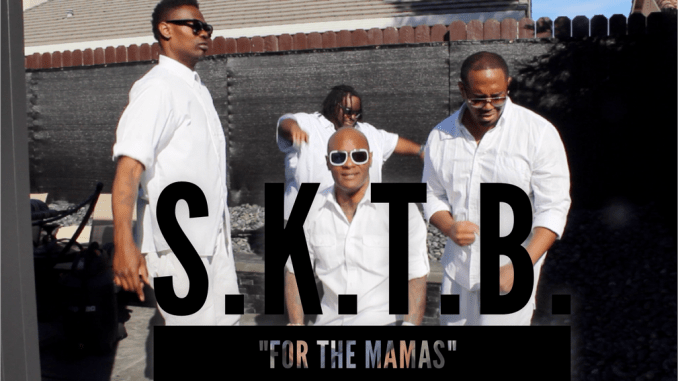 YOU MUST BE 18 YEARS OF AGE OR OVER TO ENTER CONTEST!!
$10 NON REFUNDABLE entry fee MUST BE submitted upon contest entry! 
Through PAYPAL: Saintjaimz1@gmail.com or Via CASH APP: $Saintjaimz1 
If you dont have either leave a message on the contact sheet below for alternate payment instructions. 
DROP YOUR DOPEST! 16 BARZ for $16,000 FOR THE MAMAS CHALLENGE! THATS $1,000 PER BAR!

DROP YOUR DOPE 16 BAR verse on the #ForTheMamasChallenge to show appreciation for your MAMA and WIN!! 16 THOUSAND DOLLARS! 

Follow the steps below for a chance to win $16,000! The EMCEE with the most views via Social Media WINS!! $16,000

👇👇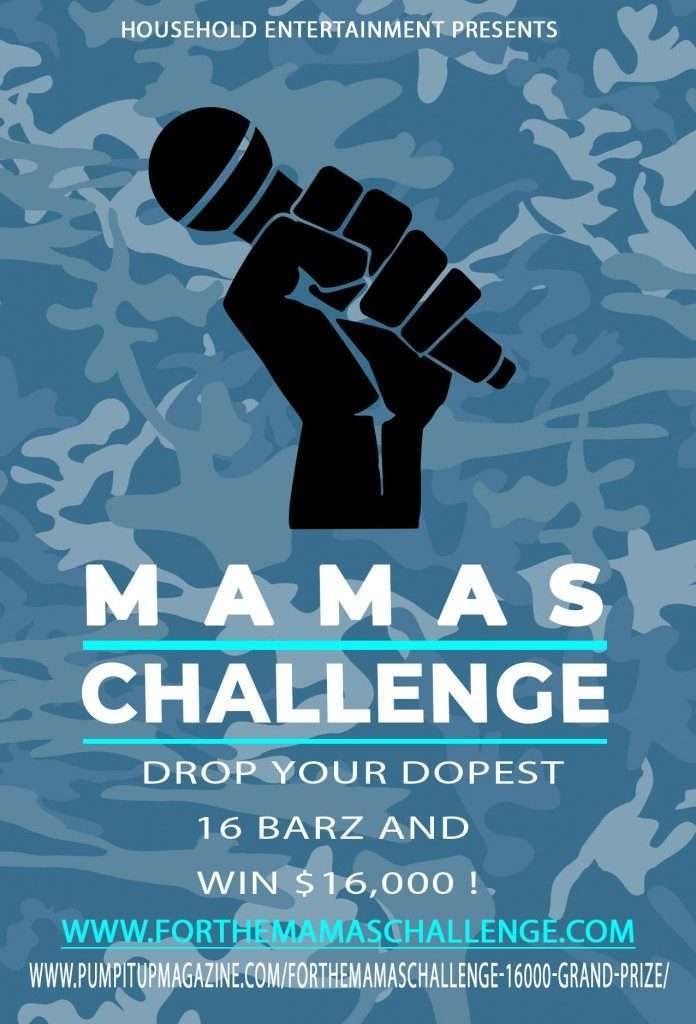 1️. FOLLOW @Saintjaimz on Instagram, @Saintjaimz916 on Twitter, or @SaintJaimz1 on Facebook                                       
       2. A $10 NON-REFUNDABLE PAYMENT VIA PAYPAL: SAINTJAIMZ1@GMAIL.COM OR CASH APP: $SAINTJAIMZ1
              3. CLICK HERE TO DOWNLOAD THE FOR THE MAMAS INSTRUMENTAL RAP MIX: https://drive.google.com/open?id=1kNuuZuBI8lPsPMstqqVcsIPqv5BoOAa8                                                        
                       4. UPLOAD A VIDEO OF YOURSELF RAPPING TO THE INSTRUMENTAL TO ANY SOCIAL MEDIA PLATFORM AND BE SURE                                           
  TO HASH TAG  #FORTHEMAMASCHALLENGE AND THE RAPPER WITH THE MOST VIEWS WINS $16,000!!! 
HOUSHOLD NAME ENTERTAINMENT PRESENTS "FOR THE MAMAS CHALLENGE"
THE "FOR THE MAMAS" SONG WAS AN INCREDIBLE! COLLABORATIVE EFFORT. IT IS THE MISSION OF HOUSEHOLD NAME ENTERTAINMENT, AN INDEPENDENT  ARTIST LABEL BASED OUT OF SACRAMENTO CALIFORNIA TO PROVIDE DIRECTION AND LEADERSHIP TO ARTISTS.
OUR PRIMARY FOCUS IS TO HELP WITH THE LOST ART OF ARTIST DEVELOPMENT. WE TAKE  INDEPENDENT ARTISTS, AND HELP THEM LEARN THE BUSINESS SIDE OF THINGS IN THIS NEW DIGITAL AGE OF MUSIC AND HELP THEM TAKE BACK CONTROL OF THEIR OWN DESTINY. 
WE BRING  INDEPENDENT ARTISTS TOGETHER AND ALLOW THEM TO KEEP THEIR AUTONOMY BUT, PUT THEM IN A POSITION TO HAVE FULL CREATIVE AND BUSINESS CONTROL OF THE MUSIC THEY PRODUCE. THUS, PUTTING THEM IN A POSITION TO COMPETE WITH INDUSTRY LEVEL ARTISTS WHO ARE SIGNED TO MAJOR LABEL DEALS.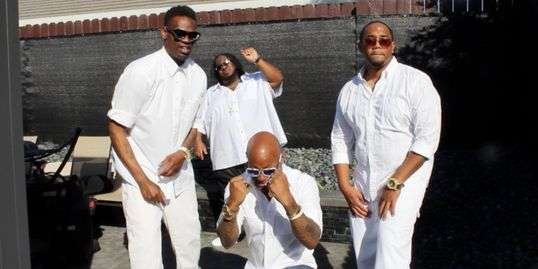 #FORTHEMAMASCHALLENGE will commence with an "Entry Qualifying Period" starting on Sunday, April 1, 2018 and ending on Friday May 11th, 2018
A $10 Non-Refundable entry fee, along with 16 bar verse / lyrics using open instrumental bars in For The Mama's song. Failure to provide this will result in automatic disqualification from the competition.
At the end of the #ForTheMamasChallenge, One winner with the highest number of total Social Media views will win the $16,000 dollars in prize money. The participants will be judged upon in three categories: voice quality, clarity, and rhythm.
FOR THE MAMA'S CHALLENGE RULES:
All U.S. and Canadian residents who comply with our eligibility rules for PAID ENTRY COMPETITION in our Terms of Use, are eligible to win a prize as part of this contest. Users physically located in Alabama, Arizona, Hawaii, Idaho, Iowa, Louisiana, Montana, Nevada, Texas and Washington are NOT ELIGIBLE TO PARTICIPATE in this contest. Saint Jaimz (Stanley James), HOUSEHOLD NAME ENTERTAINMENT or any affiliates, or associates may enter the competition for testing purposes (if needed) but are NOT eligible to win any prizes. Employees and operators of any form of Media (Newspaper, Publication, Radio Station, TV Station are not eligible for this competition.
The US resident prize winner will be required to provide address and social security details prior to receiving their prize since it will exceed $600 in value. The Winner is responsible for paying all taxes, fees, registration and insurance, for their prize money won in connection with this contest.
The decisions made by Household Name Entertainment, Saint Jaimz management regarding, but not limited to, eligibility, winner, scoring, rules, prizes and compliance is in accordance with Competition Terms of Use. No correspondence will be entered into. Household Name Entertainment and Saint Jaimz Management reserves the right to make reasonable changes to these terms, (a) to ensure the fairness of competition, and (b) in response to unanticipated developments (such as technical failures, errors, acts of God, natural disasters, terrorism, changes in applicable law, and failure to obtain a MIMIMUM NUMBER OF 1,600 ENTRANTS). Personal data and information Collected by HOUSEHOLD NAME ENTERTAINMENT Via This Contest, will only be used to promote future music. contests. or events.  We will not share your information with any other parties.
A Percentage Of All Proceeds Will Support Local Sacramento Women And Children's Shelters!