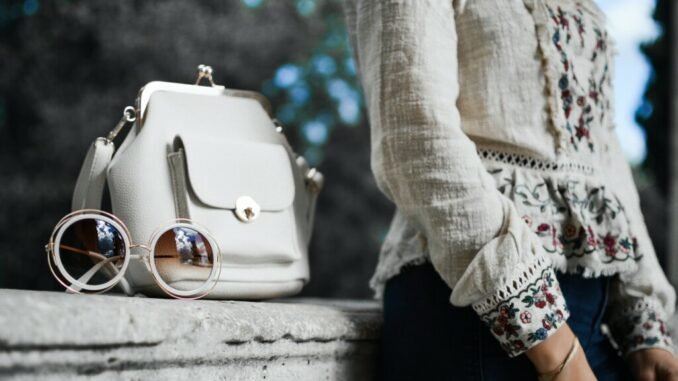 Photo: Unsplash
Even though the year 2021 is already halfway over, it is never too late to study the latest fashion trends, especially with autumn/winter just around the corner. However, these trends are still perfect for a never ending summer. Fashion is a changing sector and trends are constantly evolving, so sometimes you can feel a little lost and no longer know which piece is still in fashion and which colors to favor for a successful trendy look. Don't panic, we have what you need to continue this year in style. Here is our list of trendy colors and pieces for 2021.  You can also look to https://www.dofashion.net/ for further inspiration. 
Trendy colors of fashion 2021
To put a little cheerfulness in our eyes, in 2021 we are betting everything on bright and bright colors. Indeed, we can see a lot of very colorful looks scrolling on social networks and in fashion magazines. For example, fashion influencers are very inspired by pop pink, a very conspicuous color that reminds us a little of our childhood, candies, dolls, but which brings a very modern touch to all looks. Pink looks great on a piece like a leather jacket, for example.
Likewise, sky blue is back this year. A little less showy but just as clear and childish, this pretty blue soothes our looks and our spirits. Very beautiful when worn over a total white look, it is the color to add to our wardrobe for the spring summer season. Finally, we see a lot of yellow-green in the fashion pages. New colors at the heart of the fashion trend that changes and puts us in a good mood. Beyond these strong and daring colors, some softer colors are also part of the 2021 fashion trends. Generally very popular in summer, off-white is back in the 2021 trends. Perfect to brighten up our outfits in a simple and chic way, this color will highlight you. Light gray is also very fashionable in 2021, both for this summer and for the fall winter season. This very trendy color gives an elegant style to any outfit.
Cargo pants
Fashion likes to take inspiration from work clothes, such as uniforms or suits. The idea is to take a functional piece, reminiscent of work, discipline, and order, to make it less strict, adapt it to everyday life and divert it from its primary function. This is the case of the cargo pants, originally worn by soldiers of the American army at the end of the 19th century, then marketed to the general public by Levi Strauss & Co in 1909. The cargo has today become a strong piece of the feminine wardrobe, and it is at the heart of the 2021 fashion trends. 
Timeless trends
Finally, let's talk about classic but timeless colors that still have an effect. We are of course talking about khaki, the color that remains trendy from season to season, whether in autumn winter, or in spring summer. Khaki sublimates any product, goes with everything and to all styles. Likewise, colors in terracotta, camel and cognac tones are very often used in fashion trends, especially in spring summer. These warm colors remind us of the sun and the beach, and give a very elegant style to all looks.