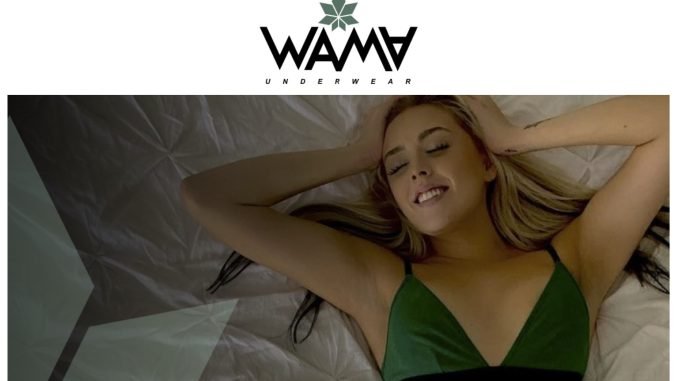 As we delve into the realm of revolutionary comfort and conscientious fashion choices, WAMA's hemp underwear stands as a game-changer that took us by surprise here at Pump It Up Magazine. Our team couldn't resist the allure of this unique garment, and what we discovered was nothing short of awe-inspiring. Allow us to share our firsthand account of experiencing WAMA's hemp underwear, a revelation that left us utterly captivated.
First and foremost, the astonishing softness of the hemp fabric against the skin is a sensation beyond compare. The moment you slip into these undergarments, it's as if you're enveloped in a cocoon of unparalleled comfort. It transcends the ordinary realm of underwear, offering a tactile experience that demands to be felt to be believed.
One standout feature that truly wowed us was the natural anti-bacterial property of the hemp fabric. Throughout the day, we were treated to an unprecedented sense of freshness that defies easy description. It's as though the fabric is specifically engineered to keep you feeling invigorated and self-assured, regardless of your daily activities.
Yet, what resonated most profoundly with us was the realization that we were donning something that seamlessly aligned with our values. Sustainability has long been a cornerstone of our lifestyle, and WAMA's unwavering commitment to eco-friendly materials struck a chord deep within us. Their decision to embrace hemp as a clothing option speaks volumes about their dedication to forging a greener future.
Upon reflection, it became clear that WAMA's hemp underwear isn't merely an article of clothing; it's a profound statement. It's a declaration that you can prioritize comfort without sacrificing consciousness. It's proof positive that fashion can be both indulgent and mindful simultaneously. Wearing WAMA's hemp underwear isn't just about personal comfort; it's a stride towards a more sustainable and comfortable future for all.
In a world where our choices hold more weight than ever, WAMA's hemp underwear serves as a shining embodiment of the choices we should all aspire to make. These are choices that celebrate luxury, comfort, and environmental responsibility in equal measure. If you're prepared to embark on a journey toward an underwear era that treats the planet as kindly as it does your skin, then WAMA's hemp underwear is the unequivocal choice.