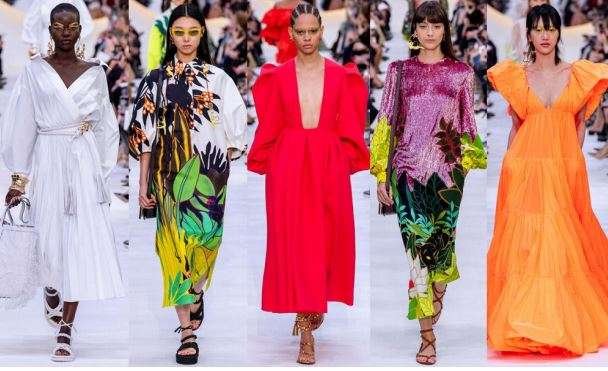 source: www.twitter.com
by Krasimira Veselinova
It's just one month and the year is finish the new 2020 is coming and the big party is starting! This year get expired with the most wearing color trends and be ready for very powerful, stylish and beautiful fashion for the next new runway season. So when you want to go to buy something new for your wardrobe take your favorite color and look with this new trends.
The new 2020 will be with a combination of fresh colors like many blue, pink, orange, wear blue and green together and don't forget the hot ruby red. Wear everything in blue: To be in a trend where many blue, buy a coat, a jacket, a suit or a dress. Your boots, shoes or bag must be in the same blue color. For the next new year this will be one of the most wearing colors.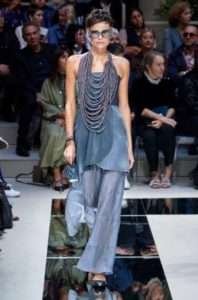 source: Pinterest
Wear many pink: During the last few years the very fresh pink color is one of our favorite and this fashion trend will be one of the most wearing colors for this winter and the new spring season. Just choose this very favorite color for your new fashion look.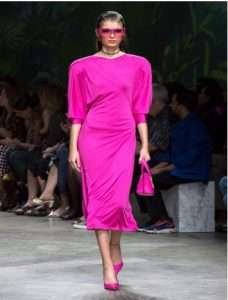 source: Pinterest
Wear orange: The orange color will be the next trend for the new 2020. You can combine this very warm color with denim, black or white, or buy everything in orange.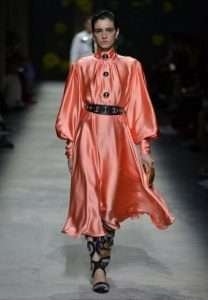 source: Pinterest
Wear blue and green together: The two powerful colors for the new fashion season are blue and green. You must wear it together! This is one of the big surprise on the runway, buy everything in blue and green and be very trendy.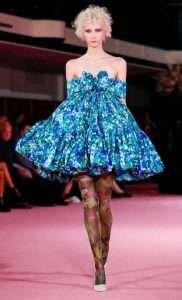 source: Pinterest
Wear ruby red: Be hot in red with ropy red, this very strong color and is the trend for the next new year. When you see something in this red color, but it and also the ruby red is one of the so wearing color for this Christmas.
source: Pinterest