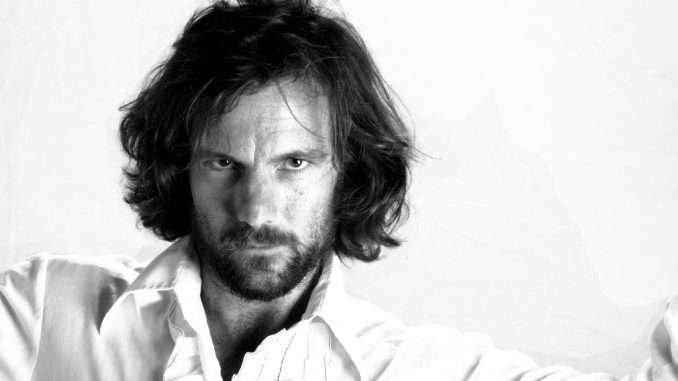 David Lockhart grew up in Oakland Hills, CA. He began his creative path to film in 1999 by training at the American Conservatory Theater in San Francisco, where he performed the lead role in Spring Storm by Tennessee Williams. David then took his talent to the national cable channel TechTV/GV where he was a producer, writer, and correspondent for the two time Emmy winning show, Internet Tonight. In 2003, David took his passion for music and sang lead with the original rock band Stereoblasters. The band toured in Japan, performed at the 45th Anniversary of the Monterey Pop Festival and opened up for Riders on the Storm, and Jefferson Starship. David's love for music and entertaining led him to channel legendary icons including Jim Morrison and the King of Rock and Roll Mr. Elvis Presley. In 2010, David began his original band "Johnny Lightning" which has been touring in New Deli. They are scheduled to play at the "Warp Tour" this Summer in California. We sat down with David Lockhart to discuss his new feature films and music career.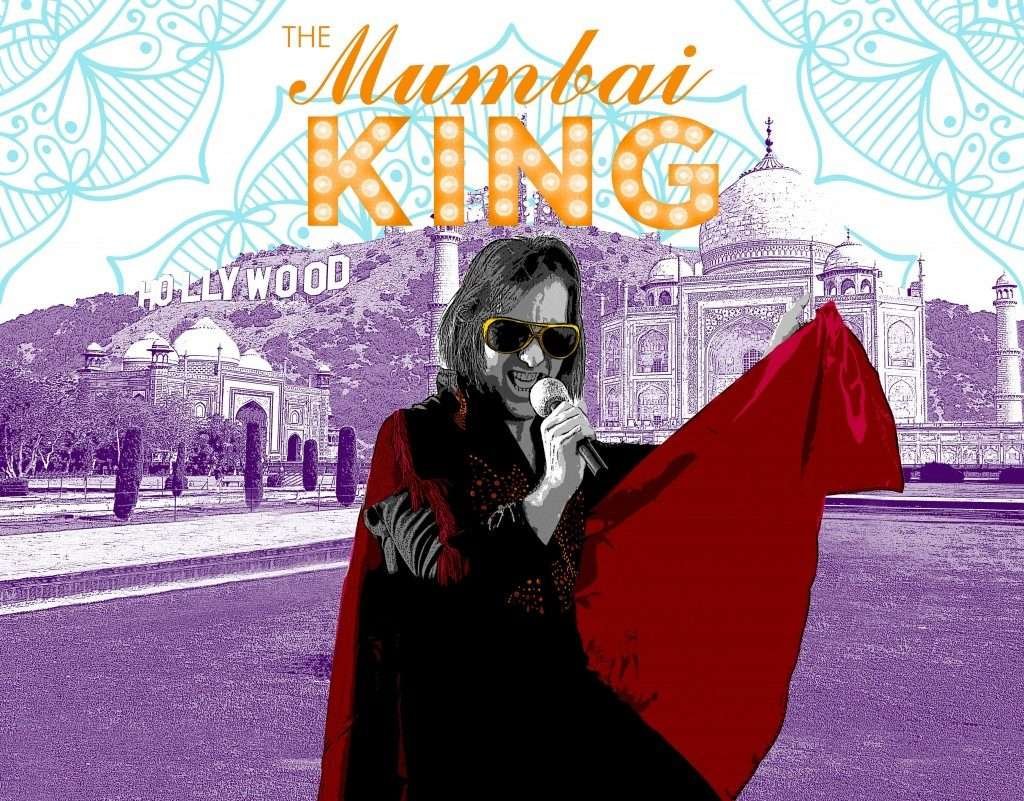 Thank you for interviewing me
1.Tell us about your new film that you wrote and starred in ROCK AND ROLL ZOMBIE APOCALYPSE
You heard it here first, RRZA will be a breakthrough hit!  (Based on a horrific nightmare that I had.) I was in in a world-famous rock band on tour when suddenly the Zombie Apocalypse broke out.  The band was so determined to finish the tour that we continued onward.  I woke up in a cold sweat but decided to go back to sleep to get more material.
It is a feature film, and we shot the first 20 minutes of it a couple months ago.  The great all-star ensemble cast including Mindy Robinson, Eric Roberts, Lauren Mayew, Richard Portnow, Sean McNabb, Johnny Marques, Ron Jeremy, Jeff Dowd and myself, and directed by Kevin Boston.  It played at the 16th Oakland International Film Festival.  We hope to get the full budget, so we can shoot the whole film this summer.
2.Do you believe that creative genius is learned or are you born with creative genius?
I believe we are all born with it.  The more we nurture it, the more it blooms.
Your band "Johnny Lightning" recently toured in New Deli and is scheduled to perform in the "Warped Tour," this Summer in CA. Can you tell us, who is "Johnny Lightning?"
Johnny Lightning is my rock-n- roll alter ego.  It's a character I started to use, it as sort of permission for me to really rock out.  David Lockhart can sometimes be shy onstage, but if I am acting or pretending to be Rock Star Johnny Lightning, it allows me to do crazy moves, fling off my shirt, roll around on the floor. I can't be judged because it's not me… it's him. 🙂
Mumbai King.
MumbyKing_Featurette_ from David Lockhart on Vimeo.
3.You are the writer, lead actor and executive producer of the "Lockhart: Unleashing the Talisman" trilogy, which is inspired by true events of the Lockhart family legend. Tell us about the film.
The Lockhart film is a fantastic feature length, action, adventure, spiritual thriller based on true events.
It's about a man named Jon Lockhart who finds an ancient healing stone buried in his dead grandfather's golf course. The artifact was given to him by his ancestor Robert the Bruce, who was the King of Scotland during the Crusades. On the crystal heart, there is a code that can give the world free, unlimited power. This artifact and the mission to share this stone with the world has been passed down through the generations of Lockharts up until now.
The Lockhart family has been tasked with the mission to protect the healing stone from the High Cabal. They want to prevent it from being shared with the world. The High Cabal has been using and manipulating power to enslave the world population for centuries and they do not want this information to get out.
This film is actually the first film of a trilogy. This first installment is called "Lockhart: Unleashing the Talisman." It combines science, religion, and love. The story is so epic it cannot be told in just one film.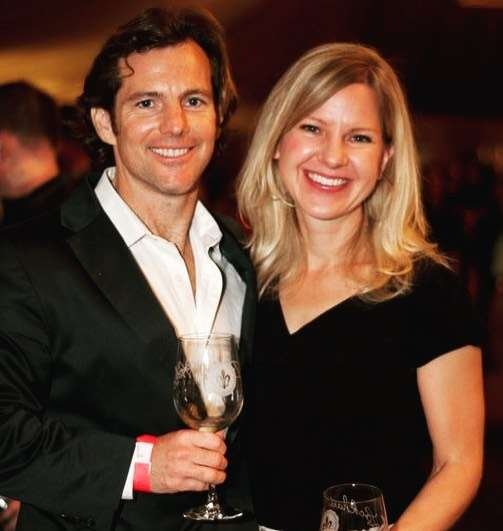 4.What would you like fans to take away from the film?
We all have unlimited power within us waiting to be released… and also just have a fun time watching the film. You can view now on Amazon Prime or here at www.thelockhartfilm.com.
If "Johnny Lighting" were to make his debut in "Lockhart: Unleashing the Talisman" please describe his character.
Johnny Lighting has actually made a few appearances in films already.  Way Down in Chinatown, DeadAnt, and of course Rock n Roll Zombie Apocalypse. All films where I play a rock star.
5.Can you tell us about your rock opera "Mary Magdalene?"
I play Lazarus in the secret life of Mary Magdalene, directed by Victoria Byers.  It's a rock opera in the vein of Jesus Christ Superstar, but I would say a lot more risqué and funky:) As Lazarus, I get struck by lighting and resurrected by Jesus. For two days of the shoot, I was dangling upside down from the ceiling on ropes half naked. Good family fun.
6.You play a lead role in the comedy, "Senior Entourage" with a star-studded cast including, Hollywood icons, Marion Ross, Ed Asner, Helen Reddy, and Charlie Robinson directed by Brian Conners. Tell us about your role and how you prepared for it.
The film is done in an ad-lib documentary style, so there was nothing I really did to prepare. When you have all those legendary actors in the same room it can be a little intimidating. They are also very smart and witty. You can see why they are legends. It's like watching a pro tennis match between John McEnroe and Andre Agassi. They are so on fire.  They really come to life when the camera turns on.
7.What would fans be surprised at learning about you?
I am surprised I have fans:) LOl.
You are the Founder of Artistspalooza, a non-profit whose mission is to empower artists to empower the world. Why did you start Artistspalooza? Can you describe the organization?
We created a 501©3 non-profit for musicians, actors, filmmakers, painters and every other artist called Artistspalooza (www.artistspalooza.org). The mission is to empower artists to inspire the world.
It is from the belief that when we are in our created flow, in the zone and experience our passion to the fullest, whatever that passion is we are closer to our God, or our Universe, whatever we believe in, and the world becomes a better place for you and me.
You can find out more at www.artistspalooza.org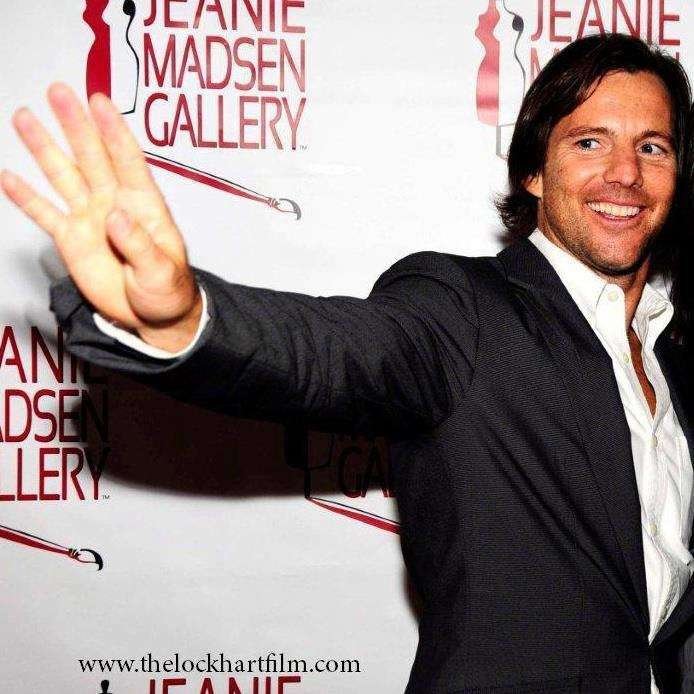 8.You recently received the honorary media award in Beijing, an Arts for Peace Awards. Tell us about the award and what it means to you?
The Arts for Peace Awards was a fantastic event, and I was honored to be a part of it. When you are recognized, it gives me the motivation to keep going.
I also performed a rock-n-roll show at the launch of China's first corporate-owned multimedia channel SSTV. It was a great event. They flew me over first class and presented me with an honorary media award for my films.  It was just one of those lucky things.
9.What is next for your musical career?
Hopefully, this will be a summer filled with music including the Warped Tour as Johnny Lightning and two music films including Rock and Roll Zombie Apocalypse and also a new one called The Mumbai King.
In the Mumbai King, I portray an Elvis tribute artist and Hollywood actor who never quite made it. But just when he thinks it may be time for him to give up on his dreams, he meets and falls for a Bollywood star visiting Los Angeles, who convinces him he must become a Bollywood actor.  So, there will be lots of music, costumes, and dancing.
.Senior Entourage film premiere April 18th at riverside film festival
To know more about David A. Lockhart please visit :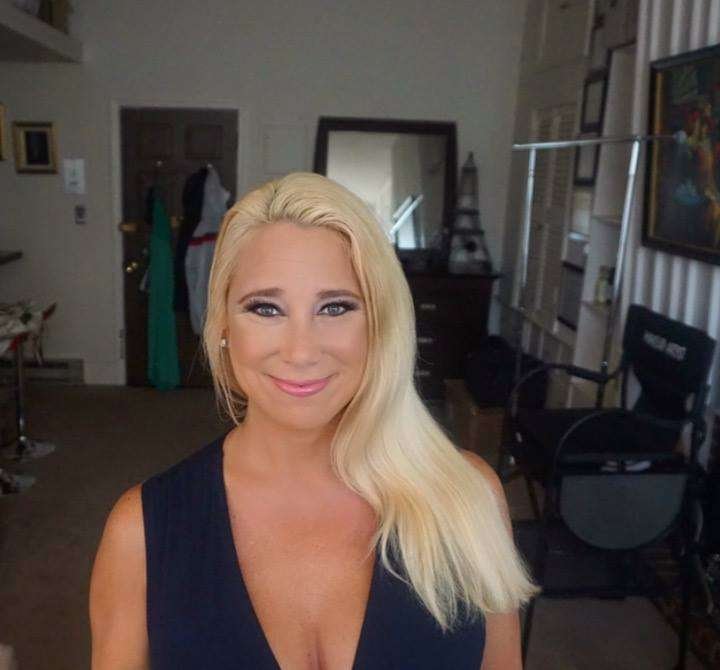 by Jules Lavallee