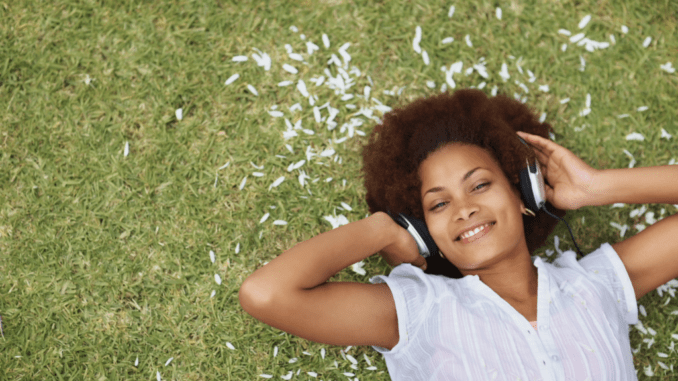 UNSUNG HEROES
Since 1979, June has been designated Black Music Appreciation Month in the United States. Black musicians undoubtedly shaped the face of popular music, and to kick off the month, here's a tribute to five unsung African-American artists (or groups) in music history.
1. Rufus Payne, a.k.a. Tee Tot
Though not much is known about the life of Rufus Payne, he played an integral part in the development of country music, and therefore American popular music as a whole. As a street performer in Alabama during the '30s, known by the name Tee Tot, he taught an adolescent Hank Williams how to play guitar. Williams would of course go on to be one of the greatest country artists in history, thanks in no small part to the lessons he received from Payne.
2. Holland-Dozier-Holland
While the average music lover may not know the names Lamont Dozier, Brian Holland, and Eddie Holland, they certainly know the names of the people who have performed their songs: The Temptations, Marvin Gaye, and of course, the Supremes. Though Motown had a plethora of extremely talented performers, they wouldn't have been a success without any great songs to sing. If anyone can be credited with creating the Motown sound, it's the songwriting trio of Holland-Dozier-Holland.
3. Talking Heads' Backing Band
New wave pioneers Talking Heads formed in New York in 1975, and performed as a lean, punk-influenced quartet for its earliest tours. After the release of its fourth album Remain in Light, however, the band required an expanded line-up to go along with its dense, funk-influenced sonic palette. Five more members were added (a keyboardist, a guitarist, a percussionist, and two backing vocalists), all of which were supremely talented African-American musicians, and the band turned into a live powerhouse. The 1984 concert film Stop Making Sense perfectly captures this nine-piece at its most exciting.
4. Death
With Detroit's MC5 and Ann Arbor's the Stooges, there's an excellent case to be made for Michigan being the birthplace of punk rock. However, there's another band from the Great Lake State that was sadly forgotten for many years: Detroit's Death. Consisting of the three Hackney brothers, Death started off playing funk before switching over to a raw, protopunk style inspired by the Who. Unfortunately, the name "Death" made it difficult to secure a record deal, and the band split in 1976, remaining mostly forgotten until 2009, when seven of the band's songs were released as …For the Whole World to See.
5. Willie Kizart
One of the defining characteristics of rock music is the distorted electric guitar, and the accidental creator of that distinctive sound was guitarist Willie Kizart of Ike Turner's Kings of Rhythm. According to legend, Kizart's guitar amp was damaged on the way to the recording studio in Memphis in 1951, which gave his guitar a gritty, distorted tone during the recording sessions for the song "Rocket 88," widely considered to be the first rock and roll single.
CELEBRATING UNSUNG HEROES FOR BLACK MUSIC MONTH ON WWW.KPIURADIO.COM
PUMP IT UP MAGAZINE OFFICIAL RADIO STATION