You've been waiting all year long for that zero-effort summer beauty routine: sunburn-red cheeks, naturally bronzed skin, and salty beach waves straight from the ocean itself. If you ever decide to actually do your makeup during summer break (lolz yeah right), there are a ton of inventive summer makeup trends that are definitely worth trying.
From the turquoise eyeliner you've seen all over Insta to glossy lips right out of the '90s, these buildable styles allow you to do as little or as much as you want. Keep on reading too see the best summer makeup looks your face has been waiting for.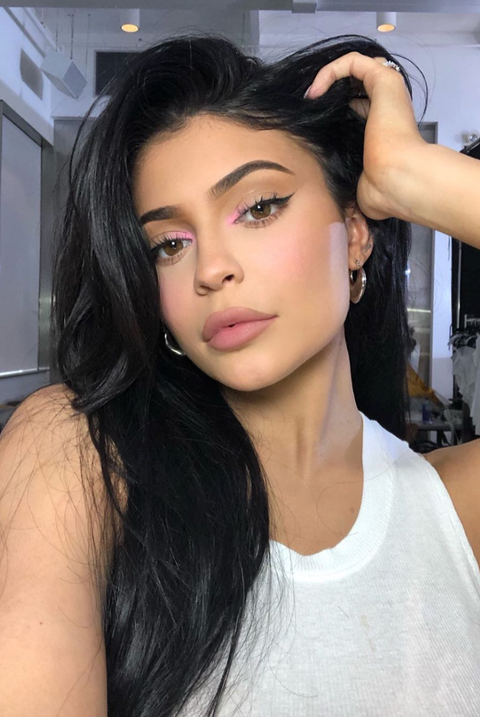 Winged liner can sometimes read overly pinup, but Kylie Jenner's two-second hack makes the '50s glam tradition feel so much more modern. Dust some neon pigment onto your inner corners to bring your eye makup into 2019.
What you'll need: Primal Colors Eyeshadow, $5, NYX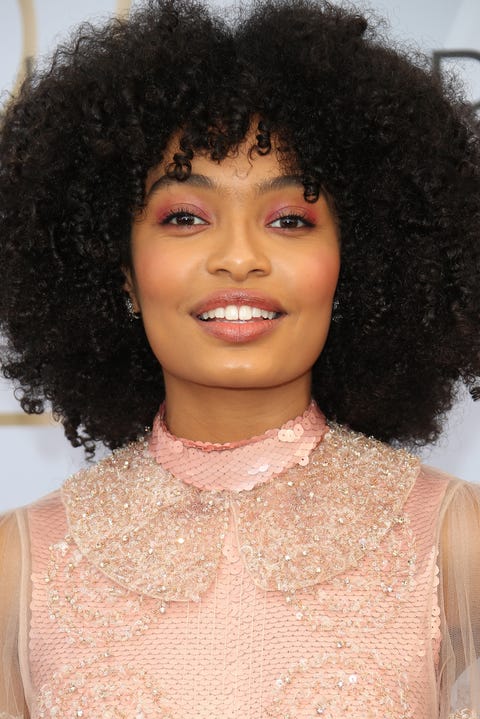 Judging by the endless celebs donning blush shadow, the hue is set to be a BIG makeup mood come summertime. Bring the burnt pink shade to your lips and cheeks for a full-face glow.
What you'll need: Lip + Cheek Chubby Stick, $24, Milk Makeup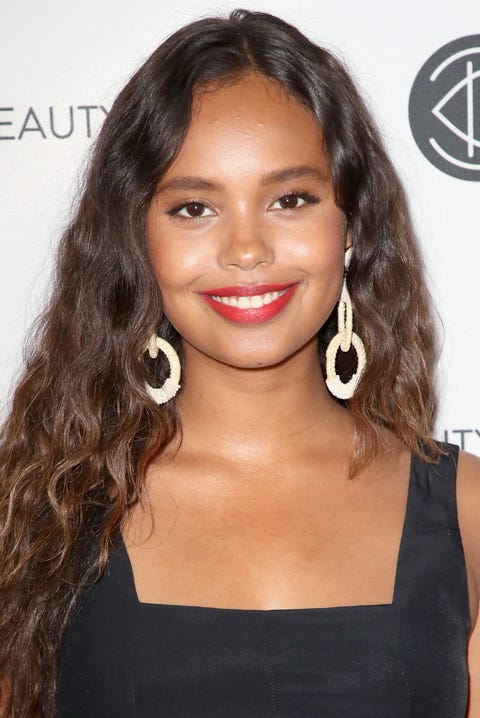 Mimic that summer feeling of popsicle stained lips with a fruity lip tint. Go makeup-free everywhere else except your lashes and brows (okay, fine, smudge on a little bit of highlighter too) for that fresh-from-the-beach, natural type of slay.
What you'll need: Cushion Lip Tint, $6, Revlon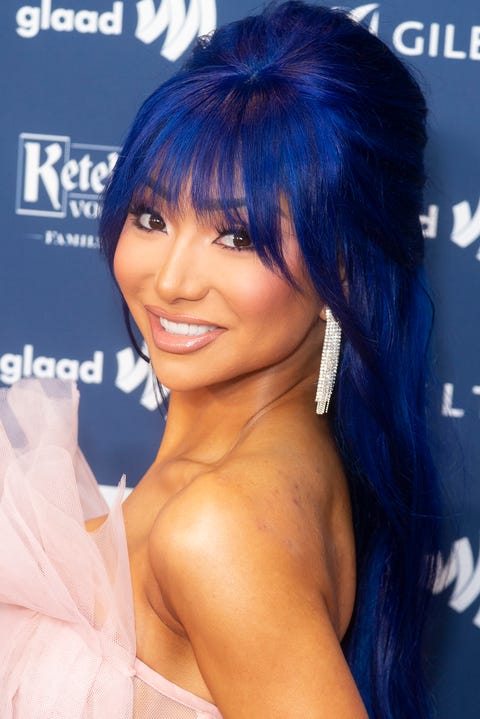 Hello, 1990s, good to have you back! After lining your lips with a darker nude, top with a frosty gloss, and then blend. This borderline-tacky lip can easily seem outdated, so keep the rest of your face nice and neat so you look intentionally retro, not old.
What you'll need: Grand Illusion Glossy Liquid Lipcolour, 22, MAC Cosmetics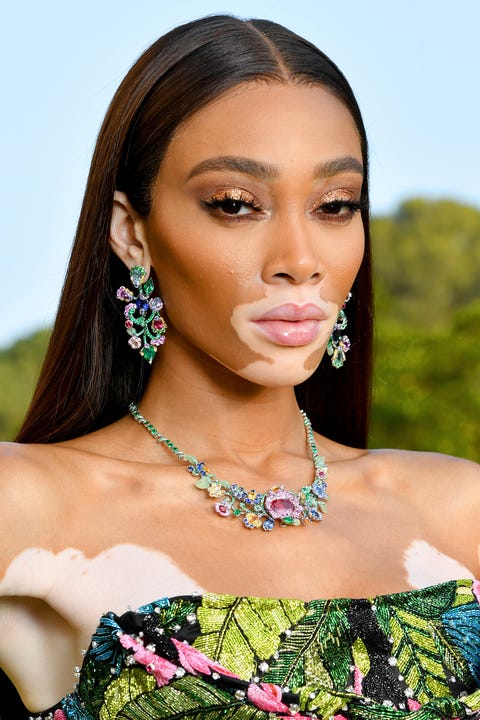 Heavy metals can feel like a lot during sweltering summer months (aka: the season of no-makeup makeup and sunkissed glows). If you're looking for excess glamour, test drive a bronze lid. The rusty hue will brighten up your face but still offers a sultry punch.
What you'll need: Eye Shadow Singles in "Golden Copper," $12, Anastasia Beverly Hills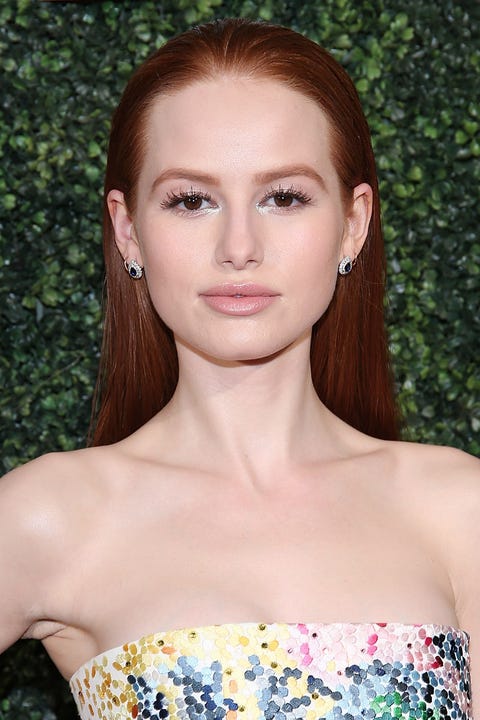 This is one makeup hack I swear by (and apparently, Madelaine Petsch does too). Make an almost-bare face look pulled-together by adding a spot of diamond-bright shimmer to the corners of your eyes.
What you'll need: Be Noticed Eye Shimmer Putty Powder, $23, Ulta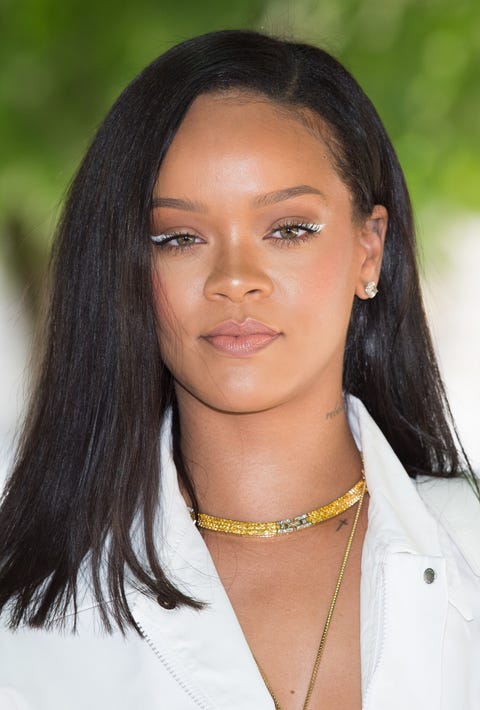 White liner and white nails are the ultimate pairing for summer '19. Draw on a white wing during the day, then add a black line on top of it for an elevated take on this trend that's perfect for a night out.
What you'll need: 24/7 Glide-On Eye Pencil, $22, Urban Decay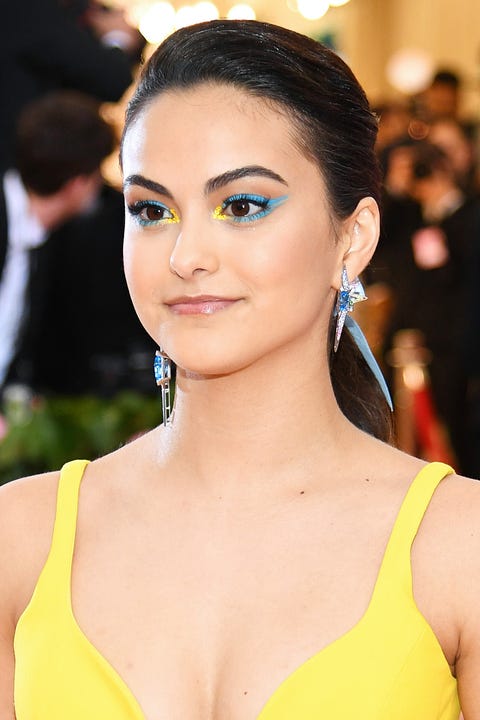 Instagram is currently packed with aquamarine liner. Camila Mendes added a touch of neon to her corners to make the trend look brand new.
What you'll need: Colorslide Eyeliner, $15, Glossier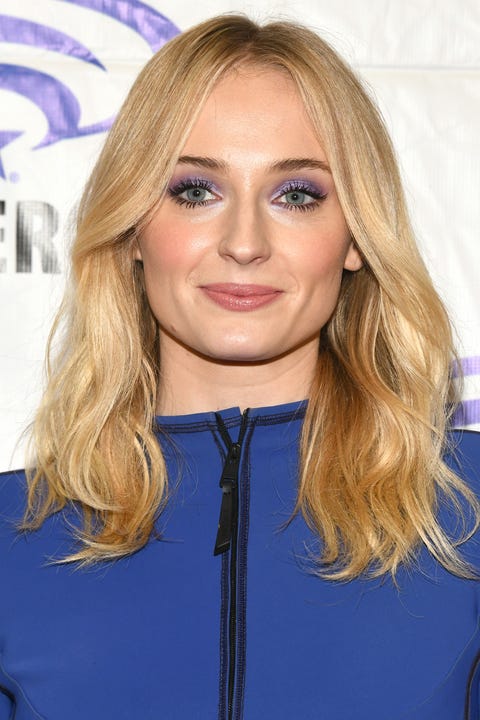 We retired pastel eyeshadow after the early aughts, but now they're getting a full revival. Floral-tinted shadows are a great pick for a bright, but casual, summer face.
What you'll need: Super Shock Pigment, $5, ColourPop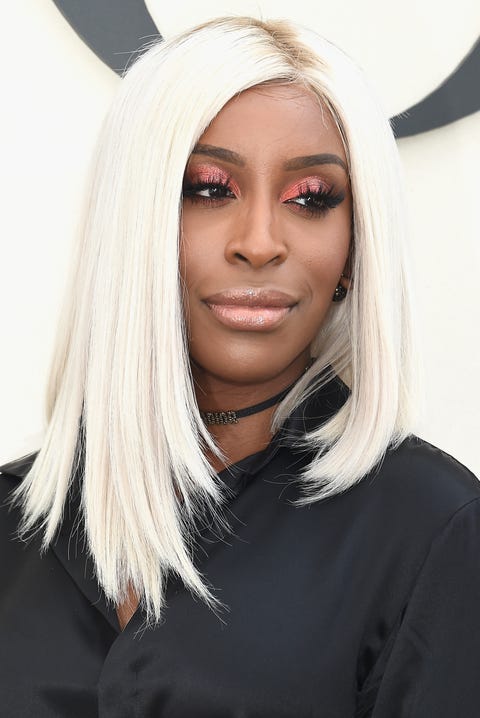 Oh, you thought a coral eye couldn't look sexy? Of course, Jackie Aina has you proved dead wrong. The addition of a smokey outer crease will take the typically girly color into sexiii territory.
What you'll need: Artist Color Eye Shadow, $17, Make Up For Ever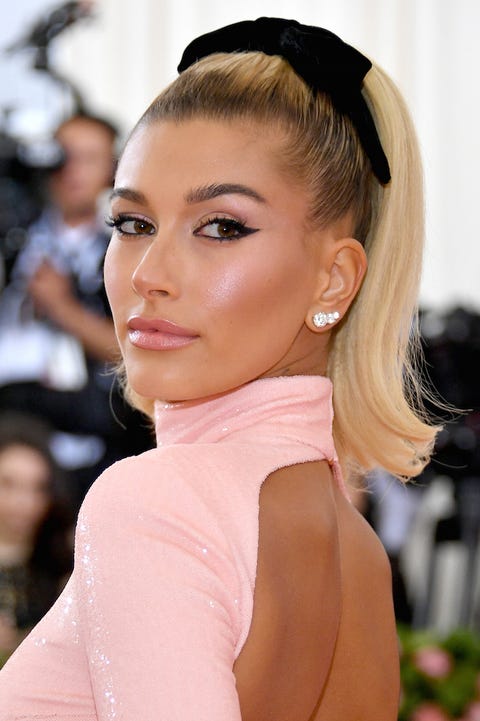 DIA DIPASUPIL
GETTY IMAGES
Once I tore my eyes away from Hailey Bieber's statement thong at the 2019 Met Gala, I noticed something surprising about her glam. Look closely… Yep, that's a pink highlight. She dusted a bit on her cheekbones and her eyelids. Try this with any highlighter or shadow and you're guaranteed to stun.
What you'll need: Baked Highlighter, $4, e.l.f.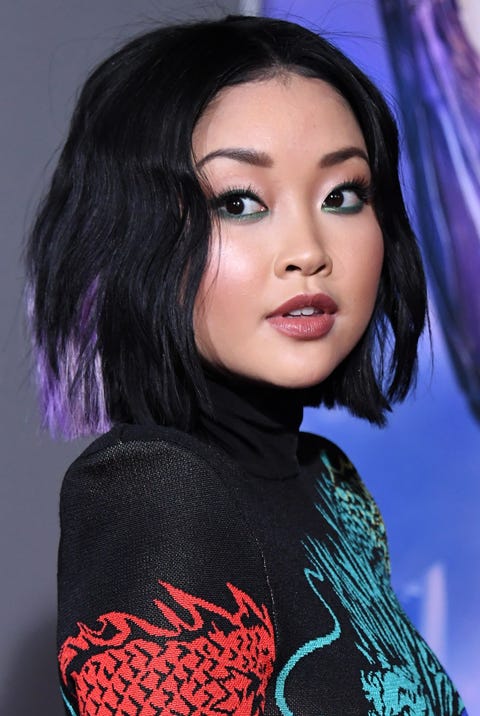 So, how do you wear a teal liner for nighttime? Line your bottom lashes with it, then do a heavy ink-black line on top. Play up your lashes with three layers (if not more) of mascara – it'll balance out the bright blue.
What you'll need: Diorshow Mascara, $30, Dior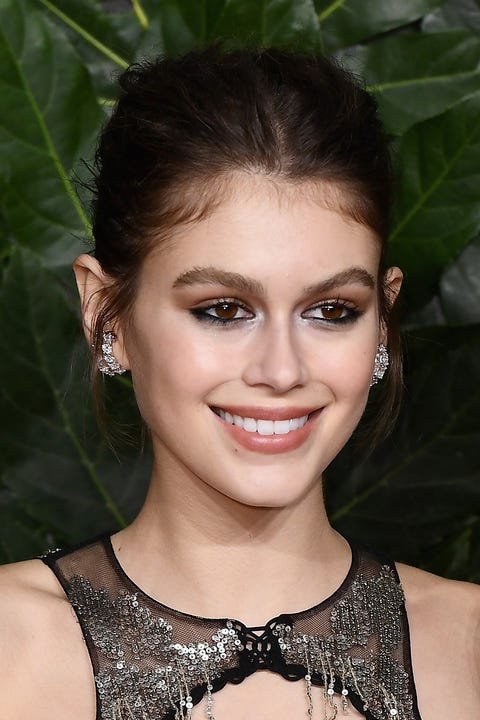 Embrace your makeup-free summer vibe and just focus on the brows. Brush out your arches to volumize your natural shape. While you're at it, ease up on the tweezers and embrace the fluff.
What you'll need: Gimme Brow+ Volumizing Brow, $24, Benefit Cosmetics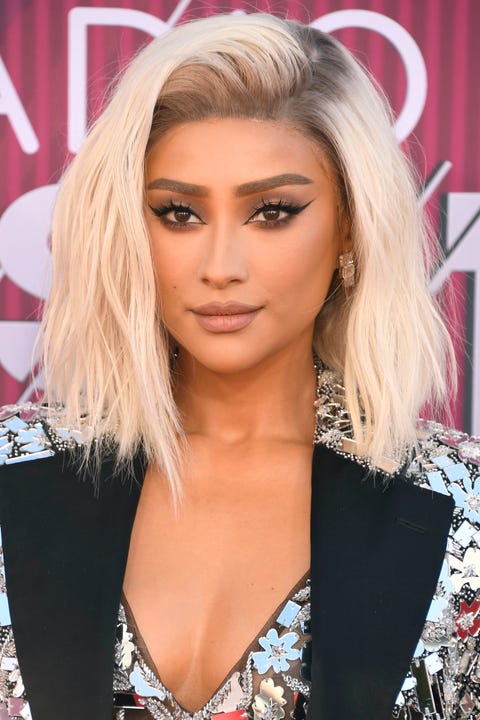 If glam could kill, we'd all be dead. This razor sharp wing is on point (heh) on both ends. Mimic Shay Mitchell's eye by overdrawing the line, then blending the liner into your inner corners. A neutral matte cut crease tones it down, so the statement doesn't come off costume-y.
What you'll need: ColorStay Skinny Liquid Eyeliner, $5, Revlon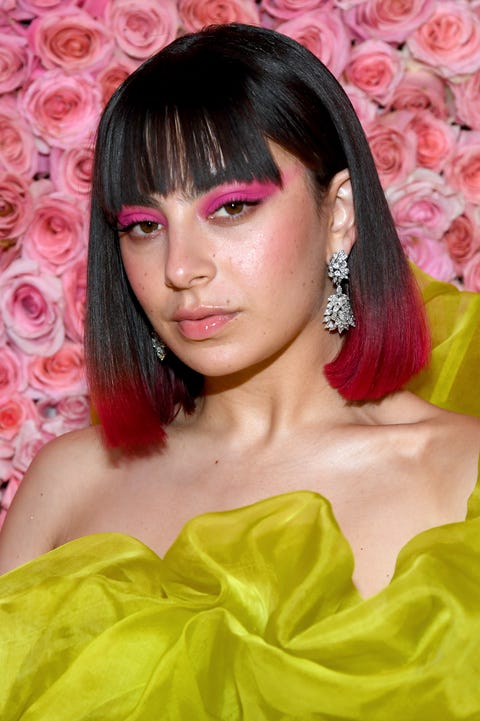 Even the newest newbie can own this eye. Pile on some neon pigmentation, then drag it out to meet your eyebrow (or don't, it'll look good either way).
What you'll need: Pop Fanatic Eyeshadow, $9, Fenty