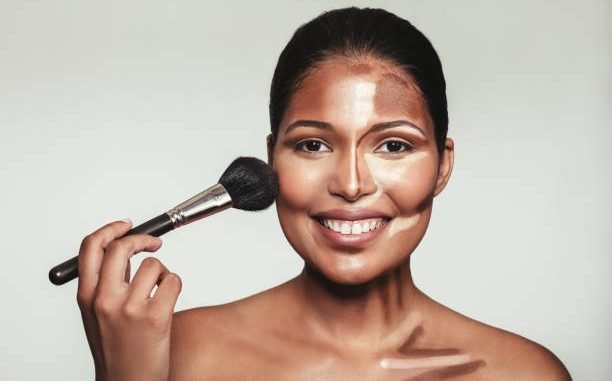 Have you always thought that contouring is too complicated? Feeling stressed at the dozens of aisles of contouring products at your local makeup store? Rest assured, we know the feeling!
As far back as 2015 – and perhaps, even before – contouring exploded as a modern phenomenon, becoming a major step in any makeup routine. One particular Allure article sums this up well, with an apt title that exclaims 'Why Is Everyone So Obsessed With Contouring?' In the near-decade since this article was published, contouring remains as mysterious and unique a process as it was back then!
By far the biggest confusion around contouring in 2023 is the difference between cream products and powder. This inspires quite the challenge for makeup lovers deciding on the perfect contouring product to use! This useful blog post intends to clear up this confusion once and for all, so read on for the ultimate guide to contouring.
Cream Contour
There are a few things you should know about cream contouring, and it starts with the base cream contour is best applied on.
The base
The best base for applying cream contour is a liquid foundation, that hasn't been set with powder. This allows the cream contour to blend smoothly into the skin, without any patchiness. Once you've applied the cream contour to your face and blended it out with a stipple brush or beauty blender, this is when you set your base with powder! However, makeup artists have been known to set their cream contour specifically with a bronzing powder to lock in the colour.
The technique
Using a blender or stipple brush is best for cream contour, because they guarantee that you lose no pigment in applying the product to your face. Furthermore, they always provide a smooth blend! But, there is an important technique for application to note aside from the tools you use. You can't layer from sheer to heavy with cream contour – it's all or nothing! Always apply more than you think you need, and diffuse the cream contour with your preferred tool.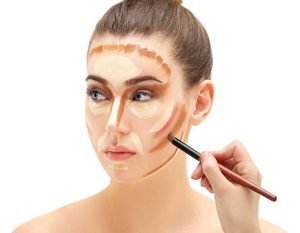 Powder Contour
Now you know about cream contouring, how to apply it and with what technique, let's determine the same for powder contour.
The base
Powder contour always works best with a powdered base – the complete opposite of cream contour! It's important to remember that powder only ever sits well on top of a similarly powdered base, as this avoids the streaking and clumping of your makeup. So, once you've set your foundation with a loose or pressed setting powder, take out your favourite fluffy brush, and begin applying your powder contour.
The technique
A fluffy brush is always best when applying powder contour. The best brushes, for the smoothest finish, tend to be angled and – if in your budget – with natural hair. This makes buffing out your powder contour so much easier, without risking spots or patches of poor pigment.
Contrary to cream contour, start with less powder contour than you think you need. Ultimately, a sheer layer of powder is easily built up but a heavy layer of powder contour is impossible to come back from!
Whether cream or powder, purchase products you can trust
The quality of your contouring products determines the quality of your look. For this reason, always purchase your cream or powder contour from a brand you can trust – like ICONIC LONDON! This is a brand with a hard-earned reputation for quality and consistency, particularly when it comes to contouring palettes and products. Once you've made your ICONIC purchase, look to our guide and contour away!