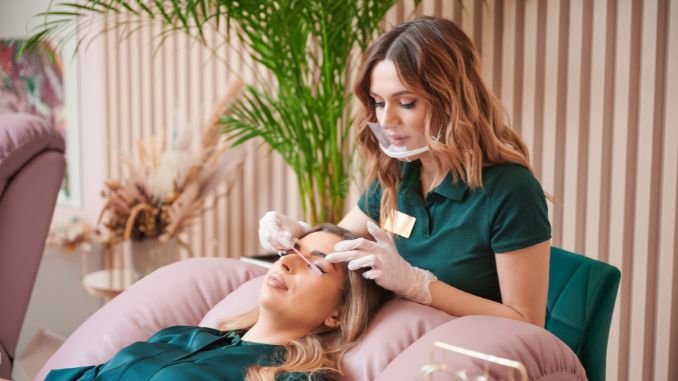 Keep your clients' lashes looking their best with our top tips for extending the life of lash extensions. Learn how to maintain and care for them today!
Content :
A beautiful set of lash extensions can make anyone feel like a deity. But we all know that feeling when the goddess-like lashes start to leave one by one just a few days after application. Fear not, fellow cosmetologists! In this blog post, you'll learn some secrets to making your clients' lash extensions last longer.
The Importance of Cleaning Lashes Regularly
One of the key factors for long-lasting lash extensions is proper cleansing. Encourage your clients to clean their lashes regularly with a gentle lash cleanser. This removes dirt, oil, and makeup residue and prevents bacteria from building up on the lashes. A clean lash line will also make it easier for the extensions to bond with the natural lashes, giving them a longer life. Remember, a happy lash is a clean lash!
Why Your Clients Need a Lash Sealant
Let's talk about lash sealants. Sealants are crucial for lash extensions since they create a protective barrier around each individual lash extension, enhancing the bond between your client's natural lashes and extensions. By using a lash sealant, you'll protect the lash glue from any oils, moisture, or even the occasional tug of an eyelash curler. Don't let your clients' precious extensions suffer early defeat—lash sealant is here to save the day!
Aftercare and Maintenance: The Perfect Duo
You've probably already told your clients that they should avoid mascara on their extensions—but did you also mention the importance of combing them with a spoolie brush? Regular grooming prevents tangling and ensures that lashes look their best at all times. Your clients should also avoid rubbing their eyes, as this can weaken the bond between lash extensions and natural lashes (and it's a bad habit, anyway!).
Now, let's not forget those pesky sleeping habits. Encourage your clients to sleep on their backs or invest in a silk pillowcase. These simple suggestions will keep them from crushing their extensions during the night.
And Just Like That, Your Clients Will Be Obsessed!
These insider tips will help you make your clients' lash extensions last longer. By informing them of the importance of upkeep and maintenance, you'll be setting them (and their lashes) up for success! Take the time to educate your clients on these care techniques and share the knowledge of the golden lash sealant. Now, go forth and unleash the power of long-lasting lash extensions onto the world!