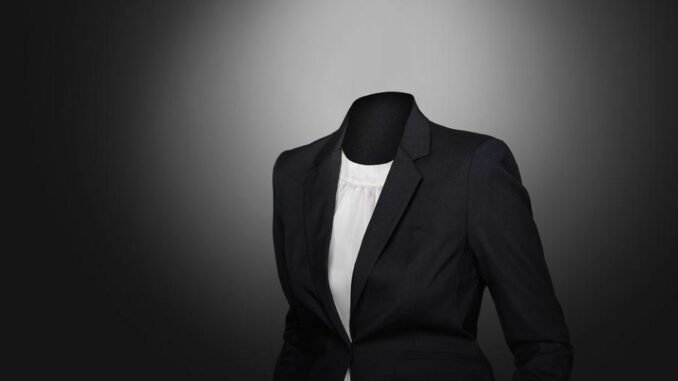 Invisible woman – Image Courtesy of Pixabay
With cyber-crimes like doxxing and online harassment such as trolling, you might want to protect yourself. You can stay anonymous online when running a business to insulate yourself from some of the worst kinds of people. Here are some of the easiest ways you can do it.
Begin by Registering with a Service Address
You should know that it's perfectly legal, moral, and ethical to run a business anonymously. Especially if you have good reasons. While you won't be 100% anonymous, it can be extremely difficult for someone to find out the business owner. In fact, only the government needs to know you are the owner for specific official reasons. Company formation agents can help you stay private by registering your company at a proxy service address. This way, any mail or official documents are sent there, rather than somewhere you can be identified in person.
Don't Use Personal Information on Your Blog
A blog is an excellent way to supplement your business income, or even as a business itself. But a clever investigator, hacker, or bully knows what to look for on a blog, so you can be identified. Therefore, don't use or register any personal information anywhere. This includes contact email addresses, domain registration, and your About page. Additionally, source all images from stock image databases and never use personal photographs, even for your company or personal bio. And be careful about linking personal social media accounts.
Stay Anonymous Online with Social Media Business Pages
In addition to exercising caution when linking to social media, don't link to personal pages. You can create separate business pages under your personal social media account, and no one needs to know who owns the business page. Facebook and Twitter have tools for staying anonymous as the owner of a business page on their platforms. Some businesses work well when people can put a face to a name. But it isn't always necessary. And for the most part, your customers don't need to know who owns a business page to interact with it, or you with them.
Register for Services Under the Company Name
When running an online or physical business, you often need the help of other services. For instance, you might use Grammarly to check your blog content. Rather than registering with your personal details, register for such services under your company's name. Under a company name, you reduce the chances of someone knowing who the account belongs to. Additionally, you can often get better deals such as discounts or a more efficient package when registering for a service's business or premium packages. Just make sure you use the company name.
Don't Use Personal Credit Cards 
Further to registering with company names and details, it makes sense to use your company bank accounts to pay for subscription services or other goods. Not only are personal credit cards highly identifiable, they can be used against you as part of an identity theft plan, sold on the dark web, or used to purchase items in your name. If you use business accounts, you ensure protection from personal data theft. Additionally, you get the protection of your business, and bank insurance should a malicious hack take place against your company.
Configure Your Personal Web Browser for Anonymity
You are probably aware that your web browser stores information and data. Some are stored on your device, and some are on the servers hosting the sites which you access. And this data can contain data that makes it easier for you to be identified. Here's how you can minimize it:
Use a secure browser such as DuckDuckGo or Brave.

Use anonymous search engines like Startpage and Mojeek.

Completely disable cookies in all browsers and don't accept cookie policies.

Stay logged out of email accounts when surfing the web.

Disable trackers in browser settings or with secure plugins.

Configure your browser to start in private or incognito mode.

Use extensions for masking your IP address.
Staying 100% anonymous using browser settings, plugins, and search engines isn't theoretically possible. But you can make it as challenging as possible. If someone wants to know who you are, they can do it. But the effort it takes probably isn't worth the time if you use these strategies.
Use a VPN when Using the Internet
You can protect yourself online by staying anonymous with browser and search engine settings. But it is only partially effective. However, you boost your anonymity significantly when you use a VPN. This is because a VPN encrypts your data between your device and the internet. And is 100% effective at hiding it from anything less than a secret agency-level decryption program. Additionally, modern VPN packages have extra features to make your internet use even more secure. These include phishing alerts, ad blockers, and malicious site protection.
Never Use Personal Subscriptions on Your Work PC
It's possible you use the same device for leisure, personal stuff, and work. But using your personal logins on your work device leaves traces that can identify you. For example, suppose you check your business accounts and arrange the schedule for your upcoming blog posts. But you want to watch Netflix on your lunch break. Logging in via your work device will require you to input personally identifiable data that a hacker or someone else can easily trace. Especially if you haven't yet configured your browser and search engine for privacy.
Stay Anonymous Online with a PO Box
As your business grows, you might require packaging and postage reception. As a physical or online store owner, you may not want to interact with delivery personnel. One of the simplest solutions is to use a PO box for receiving mail and packages. A PO box means you don't need to personally take receipt of a delivery at your business premises or home address as a blogger. Therefore, you are much more challenging to identify. Of course, an investigator could get hold of any names, so register for a PO box using only the company details on all documents.
Request Anonymity Before Registering a Company
Of course, you must register your business for many reasons, such as government tracking and taxes. However, your data could be used to identify you as the owner. Therefore you must request an anonymous registration to hide your personal information. For example, most data is publicly available in the UK's Companies House database. But you can apply to remain anonymous using specific LLC articles. Yet the process can be tedious as a registered member and is easier to manage and apply if you request before registering your business.
Don't Let Anyone Know You Own a Business
Staying anonymous online is complex and takes time. But it can be done. Of course, all the above efforts must be made in tandem for the best results. However, you must also ensure you do everything possible in the real world to protect yourself as well. This includes not using company credit cards to pay for services or goods, such as lunch in person. But it also includes not letting anyone know which business you own. If you talk about your company, then you essentially make all your online anonymity efforts worthless and a waste of time.
Summary
It is not illegal to run a business anonymously so long as you aren't fraudulent. There are reasons why you may want to stay private, and it is your right. First, register to a service address. But you can also be vigilant with credit cards, use a VPN, and stay off social media.